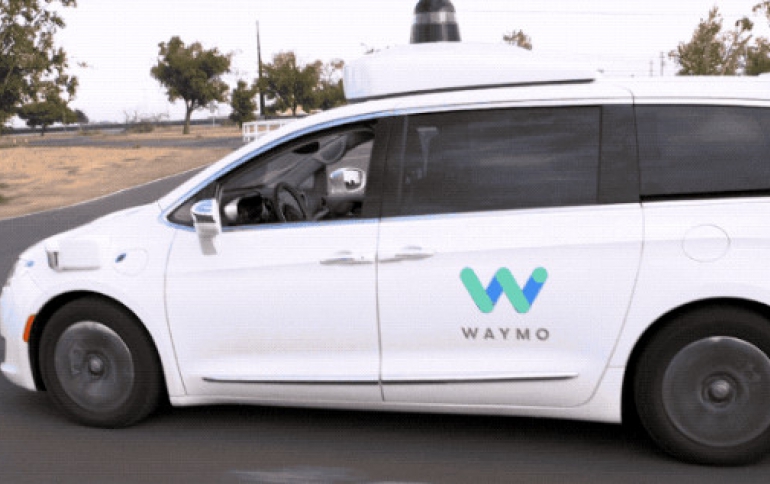 Apple Ramps Up Its Self-driving Program
Apple logged tens of thousands of miles testing self-driving cars in 2018, according to data released Wednesday by the California Department of Motor Vehicles.
The company put in 79,745 miles of testing in California in 2018, still far short of 10 million miles of testing on roads around the world by Alphabet Inc's Waymo. But the miles put in by Apple last year far surpassed the 838 miles of testing that the iPhone maker did the previous year.
While Apple's results suggest the company may be a straggler, its self-driving cars haven't been involved in significant reported accidents. Uber Technologies Inc. suspended autonomous testing for much of last year after one of its vehicles killed a pedestrian in Arizona last March.
Apple has only talked in general terms about its interest in self-driving and its Project Titan program. The company only secured a California permit to conduct testing in 2017.
In 2018, Apple had scaled back from plans to build a car, choosing to instead focus on self-driving technology.
Cook's Comments
In January, Apple scaled back Project Titan again, laying off some employees and assigning others to different artificial intelligence teams within the company. Over the course of the last six months, two employees on the team allegedly attempted to steal trade secrets for China-based self-driving car companies. According to related lawsuits, Apple has about 1,200 people working on the project.
California regulators on Wednesday released annual data on how often human drivers had to intervene in self-driving systems being tested in the state. The reports are both rare and incomplete snapshots of how companies' autonomous cars are coming along.
Alphabet Inc.'s Waymo self-driving car project said its autonomous system only disengaged, meaning a human safety driver had to take the wheel, at a rate of once every 11,017 miles. That's a "50% reduction in the rate and a 96% increase in the average miles traveled between disengagements" from last year, Mountain View, California-based Waymo said. And that happened as it boosted testing in the state to 1.2 million miles from 352,000 miles in 2017.
GM Cruise reported the second-lowest rate of disengagement, with a safety driver taking over once every 5,205 miles, 321% better than a year ago, according to data released by California's Department of Motor Vehicles.
Tesla, which Elon Musk touts as a self-driving leader, said it "did not test any vehicles on public roads in California in autonomous mode or operate any autonomous vehicles, as defined by California law."
The 2018 tally included reports from 48 of the 62 companies that have permits to test autonomous vehicles in California, the DMV said. Total test mileage reported to the state jumped to 2.05 million miles, about 500,000 more than a year ago. Waymo, with a 110-vehicle fleet, accounted for more than half of those test miles.
"We believe the key to self-driving technology safely improving and scaling is through a robust breadth of experience and scenario testing, represented by a wider array of data points beyond disengagements alone," Waymo said.