AMD has announced great news about extending the portfolio for system builds. The Ryzen 5000 Series desktop processor will now support the oldest socket AM4...
Colorful Technology Company Limited, a professional manufacturer of graphics cards, motherboards, all-in-one gaming and multimedia solutions, and high-performance storage, introduces the iGame Z690D5 Ultra motherboard...
Lexar is pleased to announce the release of ARES DDR5 OC and ARES DDR4 RGB Desktop Memory. ARES DDR5 OC Memory is tailored for the...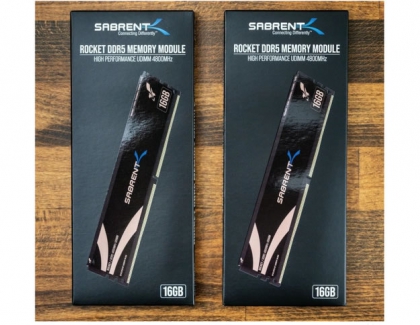 Sabrent Rocket 8 GB, 16 GB, and 32 GB 4800 MHz DDR5-UDIMM Memory Modules for PCs. Reliability has also been improved by the introduction of...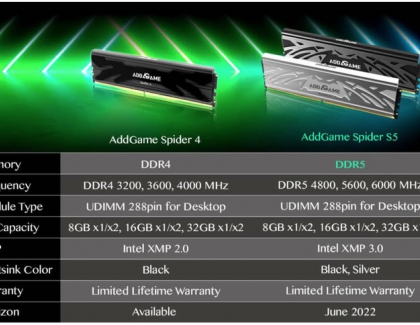 addlink is proud to announce the launch of the next-generation DDR5 overclock gaming memory: AddGame Spider S5, the first addlink DDR5 memory module.
The AddGame...
Transcend Information, Inc. (Transcend®), a leading manufacturer of embedded memory products, released its industrial-grade 112-layer 3D NAND SSDs designed with DRAM cache. The outstanding random...
For years, T-FORCE, the gaming sub-brand of global memory provider TEAMGROUP, has been releasing a full range of SSDs to meet the various needs of...
Silicon Power (SP) releases its newest SODIMM memory module for laptops with the latest, groundbreaking DDR5 technology. Read on to learn why it's time to...
Pages