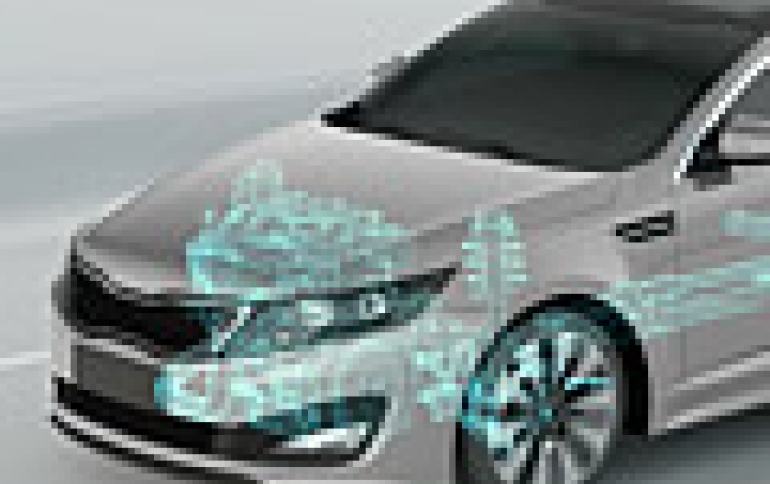 BlackBerry Jarvis Will Protect Your Connected Car
In a keynote address at the North American International Automotive Show (NAIAS), BlackBerry Executive Chairman and CEO, John Chen, today unveiled BlackBerry Jarvis, a software cybersecurity product.
BlackBerry is initially marketing this solution to automakers. BlackBerry also noted that Jarvis is applicable to other industry segments, citing healthcare, industrial automation, aerospace, and defense as examples.
Jarvis is a cloud-based static binary code scanning solution that identifies vulnerabilities in software used in automobiles. Jarvis scans and delivers deep actionable insights in minutes, what would otherwise involve manually scanning that will take large numbers of experts and an impractical amount of time.
"Connected and autonomous vehicles require some of the most complex software ever developed, creating a significant challenge for automakers who must ensure the code complies with industry and manufacturer-specific standards while simultaneously battle-hardening a very large and tempting attack surface for cybercriminals," said John Chen, Executive Chairman and CEO, BlackBerry.
Offered on a pay-as-you-go usage basis, Jarvis is customized for the needs of each OEM and their entire software supply chain. Once initiated, automakers will have online access to Jarvis and can scan any number of binary files at every stage of software development. This includes the capability to evaluate new software under consideration as well as the ability to assess existing software already in production. Once scanned, development teams have access to the results via dashboards with specific cautions and advisories.
BlackBerry currently provides cybersecurity technology to mitigate the risk of cyberattacks targeting a vehicle's software.
Partnerships with Baidu, Nvidia and Qualcomm have pushed Blackberry's stock to its highest in more than four years.