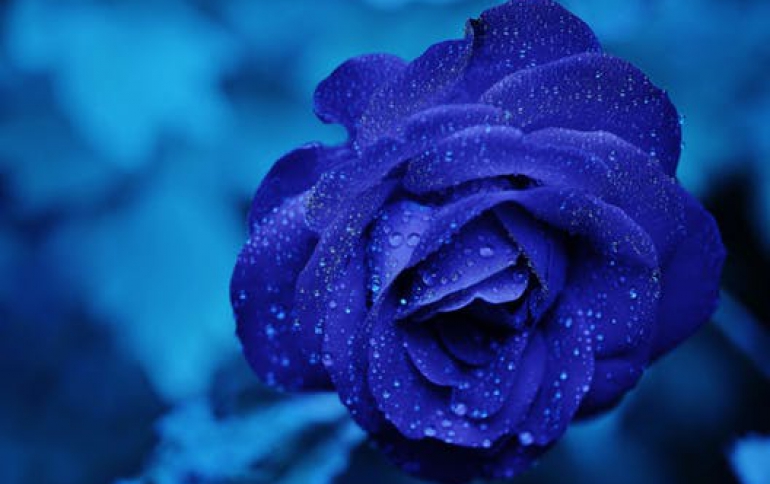 Creative introduces Inspire T3200 and Inspire T6200 speaker systems
Creative Technology Ltd. today announced the new Creative Inspire T3200 and Creative Inspire T6200 speaker systems.
Creative Inspire T3200 Speaker System for PC/Mac/MP3
The Creative Inspire T3200 is a three-piece compact music performance speaker system that features two high-powered satellite speakers and a robust subwoofer for MP3/CD music listening. Users will enjoy superior, rich and bass enhanced MP3 music and PC gaming with the Creative Inspire T3200. The Creative Dual Cone Driver Design allows each satellite speaker to deliver outstanding highs, mids and loudness for a more balanced audio playback in any entertainment scenario. The powerful ported wooden subwoofer has a built-in 5.25-inch long-throw driver and an adjustable bass control so users can fully appreciate realistic and breath-taking explosive bass effects in their music or movies.
The Creative Inspire T3200 comes bundled with an innovatively-designed remote control and an integrated cradle that holds MP3 players up at the ideal angle for viewing or playback controls. The AUX-in port and headphones jack which are conveniently located on the cradle allow users to effortlessly connect the Creative Inspire T3200 to other digital audio players or when they wish to indulge in a less obtrusive music listening experience.
The Creative Inspire T3200's incredibly small form factor lets users enhance and maximise their desktop space. The magnetically shielded satellite speakers can be placed next to the TV or monitor without causing any interference.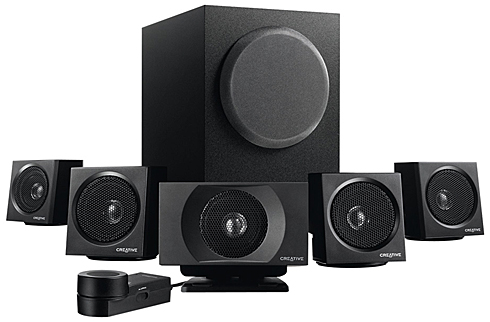 Creative Inspire T6200 Speaker System for Gaming and Movies
The Creative Inspire T6200 is a versatile 5.1 speaker system that is engineered to deliver a superb PC gaming and movie experience. The wall-mountable satellite speakers feature the high-performance Creative Dual Cone Driver Design which enables the Creative Inspire T6200 to reproduce all the subtleties in music and the resonance of movie and gaming sound effects. Its wooden subwoofer impressively handles all the lower notes with ease, adding depth and realism to the explosive bass in all games and movies.
The Creative Inspire T6200's Frontal Surround technology allows flexible speaker layout for the enjoyment of surround sound by simply stacking the rear speakers on top of the front speakers. The formidable centre satellite even comes with a pivoting stand that can be clamped to most LCD panels. The Creative Inspire T6200 is truly designed for convenience, with an intuitive wired remote control that includes comprehensive features like power on/off, master volume, headphone jack and microphone-in so engaging in interactive gaming, communication or private listening experiences are as simple as can be.
The proprietary Creative Multi-Speaker Surround (CMSS) technology, allows the Creative Inspire T6200 to transform and up-mix a stereo source to an immersive multi-channel 5.1 sound field for an exhilarating experience in gaming, movies and music.
Pricing and Availability
The Creative Inspire T3200 and Creative Inspire T6200 speaker systems will both be available in Singapore from mid October 2008 onwards at suggested retail prices of US$62.00 and US$104.00 respectively.