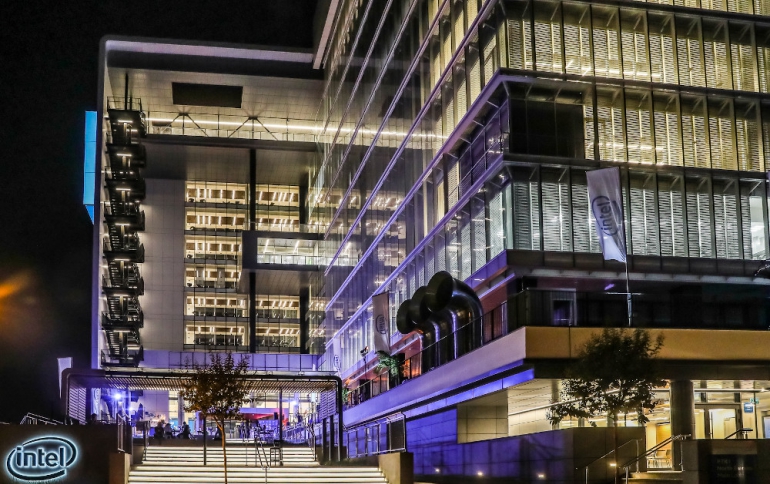 Intel Opens 'The Smartest Building in the World'
Intel's PTK1, a development center in Petach Tikva, Israel, independently runs its various systems and functions, accumulating data, processing it and using artificial intelligence (AI) to make decisions.
Unveiled last month, the 800,000-square-foot, 11-story building named PTK1 unites 2,000 employees, who had been scattered in eight buildings across five campuses. The building named PTK1 produces 50 to 100 terabytes of data — information that is analyzed in real time by an Intel-based building management system.
The building offers 2,700 ergonomic workstations; 143 meeting rooms, video rooms and collaboration rooms; and six training rooms. Some additional 198 spaces offer alternative work environments for individuals, two workers or teams. An atrium rises through the building from the fourth to the 10th floor.
The building includes 14,000 sensors – compared with 7,000 in other high-tech buildings – that monitor or control lighting, temperature, ventilation, parking, conference room availability and other building services and systems.
With no human intervention, Intel's new development center accumulates information, processes it and uses AI to make decisions and adjust various systems based on different parameters.
Intel says that the energy efficiency of the building is 40% higher than that of a normal office building. In addition, the water systems in the building consume 75% less water than an ordinary building. And 100% of the building's power will be provided by renewable sources.
The development center hosts employees working in computing, communication, AI and cybersecurity. They develop the technologies and products that form the foundation for a data-centered world.