Rapoo XC140-145 Wireless Charger
2. Retail package contents
The Rapoo XC140 and the XC145 products are the same, their only difference is the power plug-type, XC140 aims for the European market, while the XC145 aims only for the UK market. Their retail boxes are exactly the same. At the front users will read all the needed information as the Qi standard, the Qualcomm 3.0 quick charge technology and several compatible devices (Samsung Galaxy S, Note series, Iphone 8, 11 and Huawei and other Qi-compatible devices).
The Rapoo XC140/145 device is a round shaped device made out of plastic with 100mm diameter. Its height is 12mm and has 64.7gr weight.
The included USB-A to Type C cable has 1m length and has black color.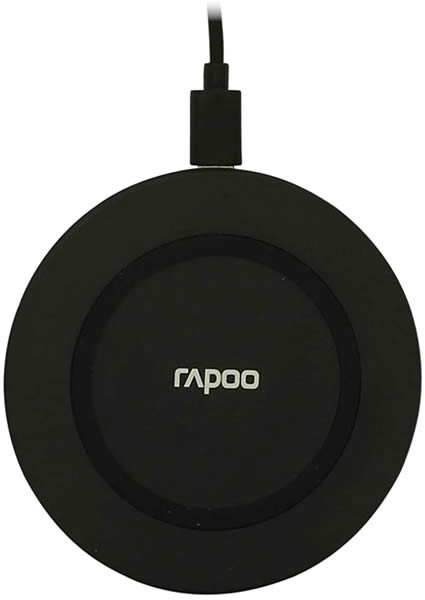 The included power adapter outputs 3.6-6V@3A, 6-9V@2A and 9-12V@1.5A covering a wide ragne of devices. It comes with a USB-A to USB-C cable, meaning it can also power up directly newest devices that also support TypeC connection.

The Rapoo XC140 European Adapter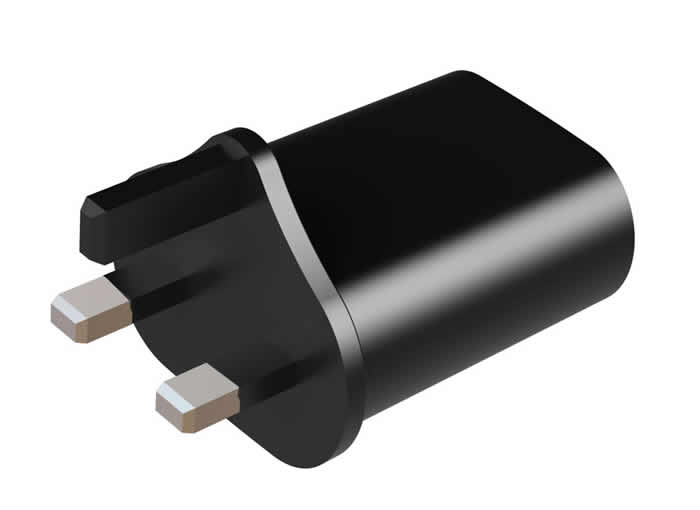 The Rapoo XC145 UK only Adapter