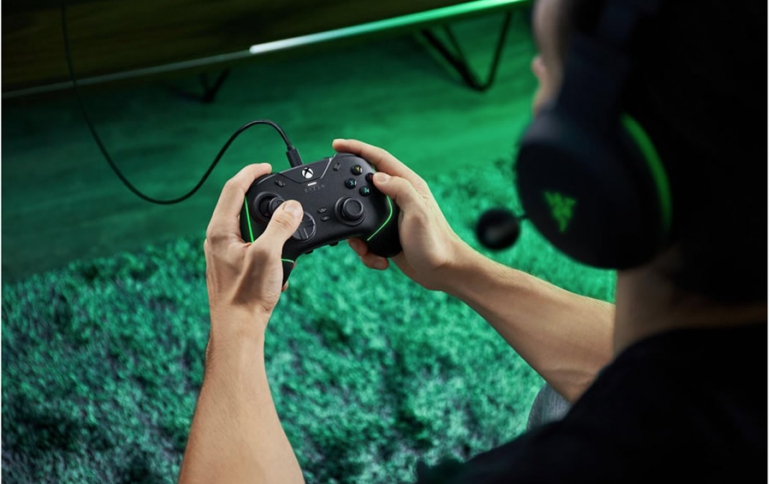 Razer Unveils the Wolverine V2 Chroma Controller
Razer today announced the release of the Wolverine V2 Chroma, the company's most technologically advanced controller yet. Razer has taken decades of competitive brilliance and R&D from their best-in-class PC peripherals lines and integrated these learnings into the all-new Wolverine V2 Chroma, which is playable on Xbox Series X|S and Xbox One consoles as well as PC.
When it comes to console gaming, the Wolverine V2 Chroma pro controller is the centerpiece of Razer's new "Connect. Compete. Conquer." campaign, which aims to demonstrate the competitive advantages that can be gained by using the Razer family of devices when playing on console. Because of a combination of Razer's ultra-responsive Mecha-Tactile switch technology and a stable, competition-focused wired connection, the new Razer Wolverine V2 Chroma is the ultimate controller for Xbox and PC players. It boasts some of the fastest response and actuation times of any controller on the market. A must-have for every serious competitor who wants to improve their skills and abilities to the next level, this controller is the answer.
Razer Mecha-Tactile Action Buttons and D-Pad for super-fast actuation and response times
6 Additional Multi-function Buttons (2 top bumpers plus 4 back triggers)
Interchangeable Thumbstick Caps (Includes extra dome and taller recessed thumbsticks)
Hair Trigger Mode with Trigger Stop-Switches
New L-Shaped design and fulcrum with Full-Coverage Wraparound Grip
Powered by Razer Chroma RGB
The Wolverine V2 Chroma is now available for purchase for USD $149.99 or €159.99.