Stellar SpeedUp Mac Software Review
3. Getting familiar with GUI - Page 1
SpeedUp Mac has a simple and easy to use graphical user interface. The software contains features required to efficiently remove unwanted applications and files from your Mac system. The user interface contains Menus and Buttons that let you access various features of the software.
On launching the software, the screen is displayed as follows:
There are five main tabs where you can use the various functions of the software.
The first menu it's the SpeedUp, which is what you will mainly use. This will scan your HDD or external devices (like HDDs or USB Flash storage) for unwanted files, temporary files, trash, etc.
After pressing the Scan button (bottom right), the procedure will start, wait few minutes until the whole procedure ends.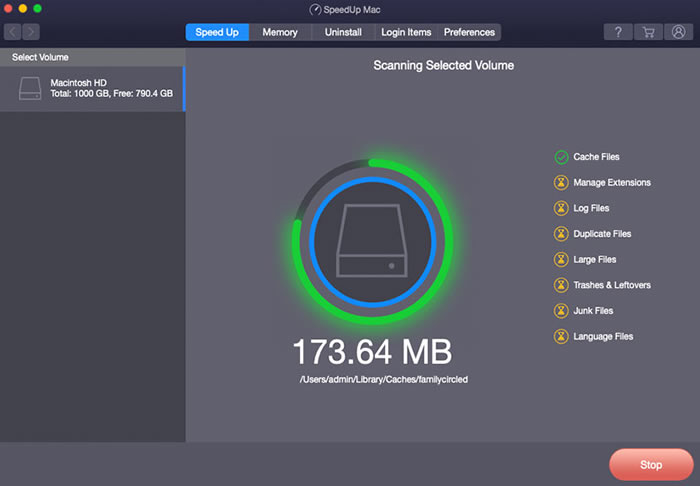 As we can see below, the software scanned our system and found several files that could be deleted without problems and free up valuable storage space. Users can select from the various categories to manually inspect all found files: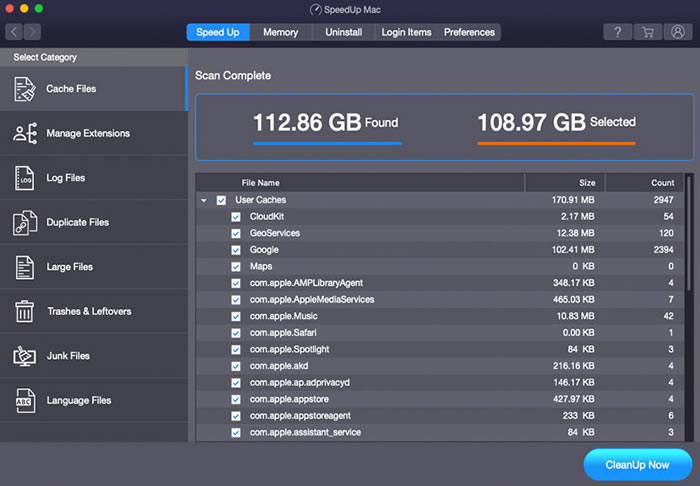 The same procedure can also be used for external USB devices: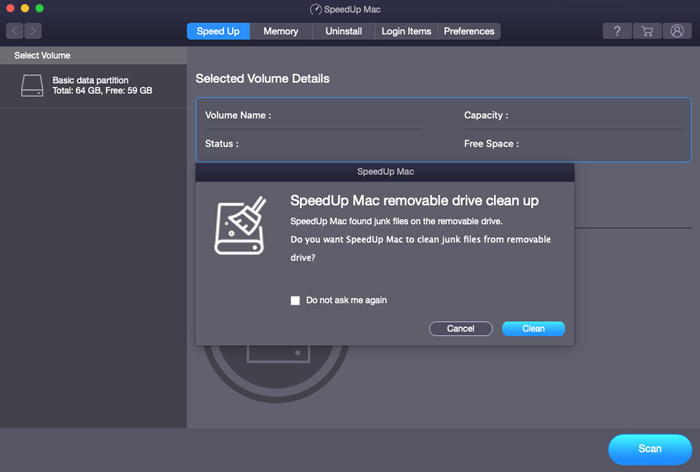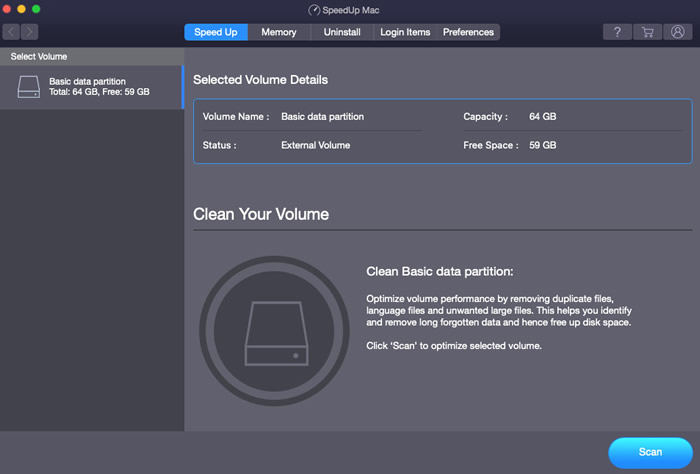 The second tab is the Memory optimize function, where the software also analyzes your system and can free up valuable memory...In our case made a significant difference since from 186MB free memory, we reached 1.72GB!