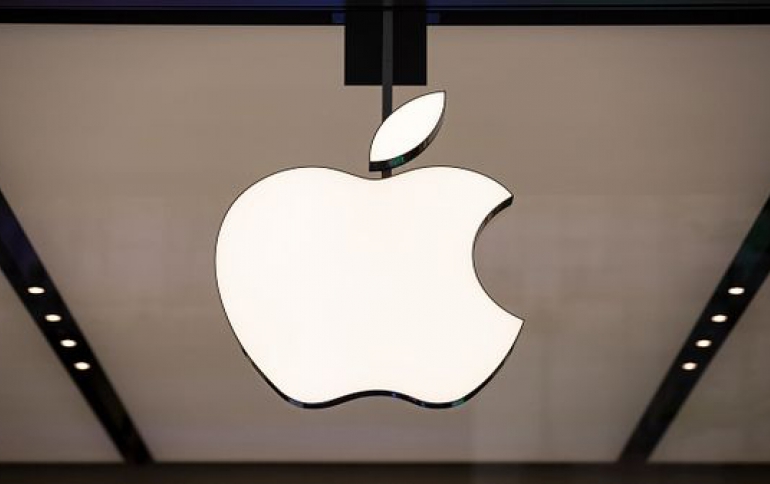 Apple Third Quarter Results Boosted By iPhone Sales
Apple beat expectations on Tuesday with help from strong sales of iPhones, while it also hinted of upcoming new products this year. The California tech giant reported revenues of $35.3 billion in the quarter ending June 30, powered by sales of 31.2 million iPhones, a record for the June quarter.

The quarterly data showed iPad sales disappointing however at 14.6 million compared with 17 million in the same period a year ago.

"We are especially proud of our record June quarter iPhone sales of over 31 million and the strong growth in revenue from iTunes, Software and Services," said Tim Cook, Apple?s CEO. "We are really excited about the upcoming releases of iOS 7 and OS X Mavericks, and we are laser-focused and working hard on some amazing new products that we will introduce in the fall and across 2014."

Apple is poised to release new versions of its operating systems for mobile devices and Macintosh computers and is "laser-focused and working hard on some amazing new products that we will introduce in the fall and across 2014," Cook said.

Rumors of new Apple unveilings include an "iWatch" wrist computer; an improved Apple TV, and lower-priced version of iPhone for developing markets such as China.

Apple is also expected to roll out smartphones and tablets in the coming months with bigger screens.

Recent reports also indicated that Apple and its Asian suppliers are testing smartphone screens larger than four inches and tablet screens slightly less than 13 inches.

Apple forecast that revenue in the current quarter would total between $34 billion and $37 billion and that its gross margin would be about 36 or 37 percent.

However, Apple sjow a sharp drop in its China revenue in April-June, which underscores the challenges it faces in its second-largest market as the technology gap with cheaper local rivals narrows and as Samsung keeps up a steady stream of new models across all price ranges.

Revenue from all Apple products in Greater China, which includes Hong Kong and Taiwan, slumped 43 percent from the previous quarter and was down 14 percent from a year earlier.

Greater China accounted for 13 percent of Apple's sales, or $5 billion, in April-June - down from nearly 19 percent in the previous quarter.