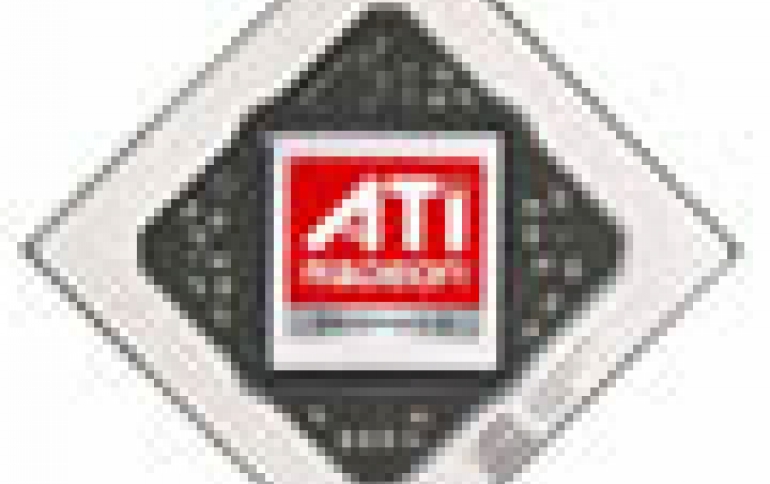 ATI Radeon HD 2000 Series Promises The Ultimate Visual Experience
AMD today introduced the ATI Radeon HD 2000 series, a top-to-bottom line of ten graphics processors (GPUs) for both desktop and mobile platforms. The new ATI Radeon HD 2000 family consists of the HD 2400, HD 2600 and HD 2900 graphics processors, formerly known as RV610, RV630 and R600, respectively.
The ATI Radeon HD 2000 series of products introduces DirectX 10 gaming, introduce a second-generation Unified Shader Architecture (USA), a 512 Mbit memory bus designed for full performance high dynamic range (HDR) rendering, and new Unified Video Decoder (UVD) technology for HD multimedia playback. The mid-range and entry-level GPUs are the first graphics products in the industry to use an energy-efficient 65 nm process technology to achieve silent, passive cooling and lower power consumption.
AMD's ATI Radeon HD 2900 XT (R600) packs 320 unified stream processors, which offer an estimated 47.5 Gigapixels/sec pixel processing rate. The 320 stream processors are joined by 16 texture units. The 740 MHz ATI Radeon HD 2900 XT (core clock) delivers 475 GigaFLOPS of processing power in multiply-add calculations, accordimg to AMD.
AMD pairs the 700 million transistors GPU with 512MB of GDDR3 video memory. The 1.65 GHz GDDR3 memory communicates with the GPU via a 512-bit memory interface. The new ATI Radeon HD 2900 XT will be built using the 80nm fabrication process, which could make it very power-hungry. The card uses an 8-pin power connector in addition to the current 6-pin connector. The 8-pin connector can supply 150W though (12V) and the 6-pin connector can be supplied with 75W. The power consumption of the Radeon 2900 XT is higher compared to Nvidia's GeForce 8800 GTS at around 175W to 225W per card for AMD, versus up to approximately 160W for Nvidia.
The ATI Radeon HD 2000 series will also offer a new simplified video and sound solution through HDMI. The Radeon HD 2900 also has an integrated audio controller that drives 5.1ch digital audio through HDMI. HDCP multimedia content protection is also supported.
In addition to gaming, the ATI Radeon HD 2000 series from AMD offers high-definition playback on the PC. UVD technology handles HD multimedia with ease. AMD said that with the energy efficiency of UVD technology combined with a 65nm process, the ATI Mobility Radeon HD 2000 series allows notebook users to view an entire HD DVD or Blu-ray disc on a single battery.
Desktop Lineup
Available immediately, the ATI Radeon HD 2900 XT is expected to be priced at an incredible USD $399 (SEP) including Team Fortress 2, Portal, and Half-Life 2: Episode Two from Valve.
Rounding out the family are the ATI Radeon HD 2600 and ATI Radeon HD 2400 series, bringing feature-rich DirectX 10 gaming and multimedia playback to users looking for entry-level and mid-range graphics options. The ATI Radeon HD 2600 and ATI Radeon HD 2400 cards is scheduled to ship in late June with pricing to be announced.
Mobile Line-Up
The ATI Mobility Radeon HD 2600 series promises to offer the ultimate DirectX 10 gaming experiences with the graphics performance gamers demand in a high-end mobile system. Thin and light notebooks featuring ATI Mobility Radeon HD 2400 series can multitask using the new Windows Aero interface, run the upcoming DirectX 10 games or play new HD DVD and Blu-Ray discs. ATI Mobility Radeon HD 2300 as well as ATI Mobility Radeon HD 2000 products feature ATI Avivo HD technology and UVD to deliver HD DVD and Blu-ray disc playback, and ATI PowerPlay 7.0 power management for long battery life.
Notebooks from AMD's OEM partners including Acer, ASUS, Fujitsu, HP, LG, Packard Bell, Samsung, and Toshiba will be available beginning in May.