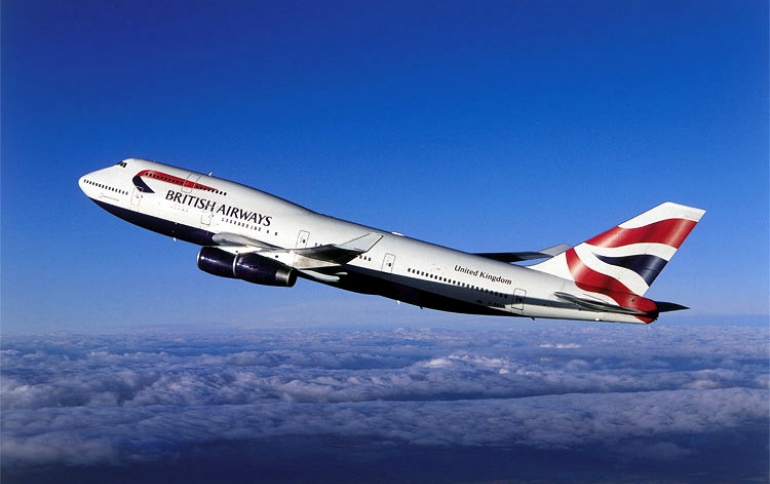 British Airways Boeing 747 Sets New Transatlantic Speed Record
British Airways set a new New York–London subsonic commercial aircraft speed record on 9 February with the BA112 landing in London 4 hours 56 minutes after departing New York.
The specific flight was of the Boeing 747-400 airliner was a typical one and the aircraft was loaded with no any modifications in ots engines or anything that could increse its performance. However, the flight took advantage of a well-placed and strong jet stream .
The previous record was held by a Norwegian 787, which made the flight from New York to London's Gatwick Airport in 5 hours 13 minutes, according to data from Flightradar2.
Flights traveling eastbound over the North Atlantic this week are taking advantage of the strong, well-placed jet stream to decrease flight times and fuel consumption.
Coming back the other way, flights are routing to the north of the jet stream over Greenland. This is having a varying affect on flights depending on origin and destination. Some flights are adding more than 60 minutes, while others that manage to avoid the jet stream entirely are in some cases arriving early.
During its speed record cruise across the Atlantic, BA112 traveled at a consistent Mach 0.86 or 86 percent of the speed of sound -- well within its limits. Because the speed of sound is relative to the air mass in which the aircraft is traveling, the flight does not 'break the sound barrier'. That speed is not different that the cruising speed of this type of airctraft in cruising alitude. However, the tailwinds gave the plane a some 200mph+ (320km/h+) additional ground speed, which peaked at 825mph (1,327km/h). Ground speed is how fast the aircraft is traveling over the ground.
As a reminder, Concorde, a supersonic commercial airliner operated by BA and Air France from 1976 until 2003, had flew the same JFK-LHR route in just 2 hours and 52 minutes, cruising at Mach 2. And in 1974, an SR-71 flew between the two cities in a mere 1 hour and 54 minutes.