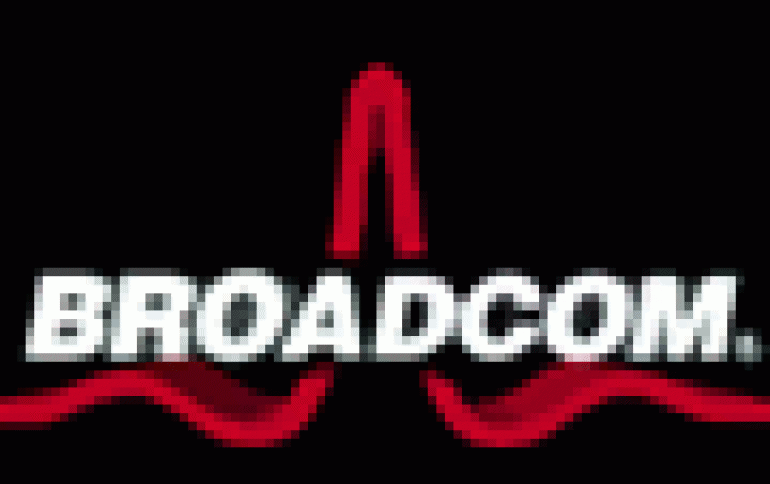 Broadcom To Introduce 5G WiFi Combo Chip for Smartphones and Tablets
Broadcom plans to bring IEEE 802.11ac Wi-Fi to smartphones starting early next year, using a chipset announced Tuesday that the company said can deliver about 300Mbps of real-world speed. The 802.11ac standard is the next generation of Wi-Fi, designed to provide three to four times the performance of current 802.11n products. The standard hasn't yet been approved, and the Wi-Fi Alliance is expected to start certifying products with it in the first quarter of 2013, but Broadcom is already shipping silicon for laptops and routers based on the standard in progress.

Broadcom's BCM4335 is a 5G WiFi combo chip for smartphones, tablets, ultrabooks and other mobile devices.

5G WiFi, the 5th generation of Wi-Fi based on the IEEE 802.11ac standard, is a major evolutionary step from the existing 802.11a/b/g/n networks. 5G WiFi dramatically improves the wireless range in the home, allowing users to watch HD-quality video from more devices, in more places, simultaneously. With 3X faster speeds, users can download web content from a mobile device, and synch large files such as videos, in a fraction of the time it would take on a similar 802.11n device. Since 5G WiFi transfers the same volume of data at a much faster rate, devices enter low-power mode quickly and, as a result, are up to six times more power efficient than equivalent 802.11n solutions.

The new technology uses a variety of techniques to break through to the higher speed. Using multiple antennas and multiple wireless streams over the air, 802.11ac radios can provide just over 1Gbps of throughput. The chipset for smartphones will use just one transmit and one receive stream, so its theoretical physical limit is about 433Mbps, which translates into the high 300Mbps range for real performance.

The new BCM4335 integrates a complete, single-stream 5G WiFi system - including the MAC, PHY and RF - with Bluetooth 4.0, FM radio and software on a single silicon die. The platform-agnostic design and integration of the MAC, PHY and RF allows the BCM4335 to be added to any smartphone or tablet regardless of the application processor used.

The 40nm chip introduces the newest version of Broadcom's wireless coexistence technology. Handset makers can use this technology on 4G LTE cellular platforms to minimize the possibility of radio interference between Wi-Fi, Bluetooth and LTE, which operate in adjacent radio frequencies. Broadcom's Global Coexistence Interface supports the Bluetooth Special Interest Group's LTE coexistence scheme and can be applied to future Broadcom LTE platforms, as well as 4G cellular platforms from other vendors.

Smartphones and tablets powered by the new BCM4335 are expected to hit shelves in Q1 2013.