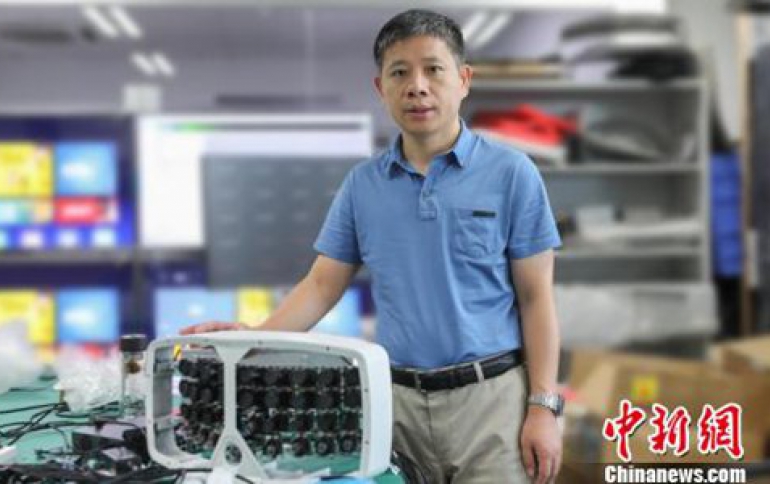 Chinese Researchers Develop 500-Megapixel AI Super Camera
Chinese researchers have developed a new, 500-megapixel security camera, capable of capturing thousands of faces at a stadium in perfect detail and generate their facial data for the cloud while locating a particular target in an instant.
It uses AI-based techniques to pick out and capture detailed images of every face in a crowd of tens of thousands in a single panoramic photo. Individuals and other objects can then be picked out and tracked in real-time, according to China News Service.
The camera was developed by a team from Fudan University and the Changchun Institute of Optics, Fine Mechanics and Physics of the Chinese Academy of Sciences.
The camera is reportedly capable of capturing video at the same 500-megapixel resolution thanks to two custom-designed chips also developed by the same team. Still images and video can then be accessed via cloud-based services from around the world, according to Zeng Xiaoyang, one of the team's research scientists.
With the use of public facial technology already causing worldwide controversy, technological advancements such as the super camera highlight the need for legislation which keeps pace with the rapid development of personal technology.