Google Showcases Future Silicon Valley Headquarters
Google submitted plans on Friday for an expanded headquarters at the Silicon Valley city where the tech giant is based, presenting a vision of movable structures to be built under curving and translucent canopies. The company has submitted a plan to redevelop four sites - places where it already has offices - to the Mountain View City Council. It's the first time that Google will design and build offices from scratch.
Instead of constructing immoveable concrete buildings, Google plans to create lightweight block-like structures which can be moved around easily as the company invests in new product areas. According to pictures published by Google, large translucent canopies will cover each site, controlling the climate inside yet letting in light and air. With trees, landscaping, cafes, and bike paths weaving through these structures, Google aims to blur the distinction between its buildings and nature.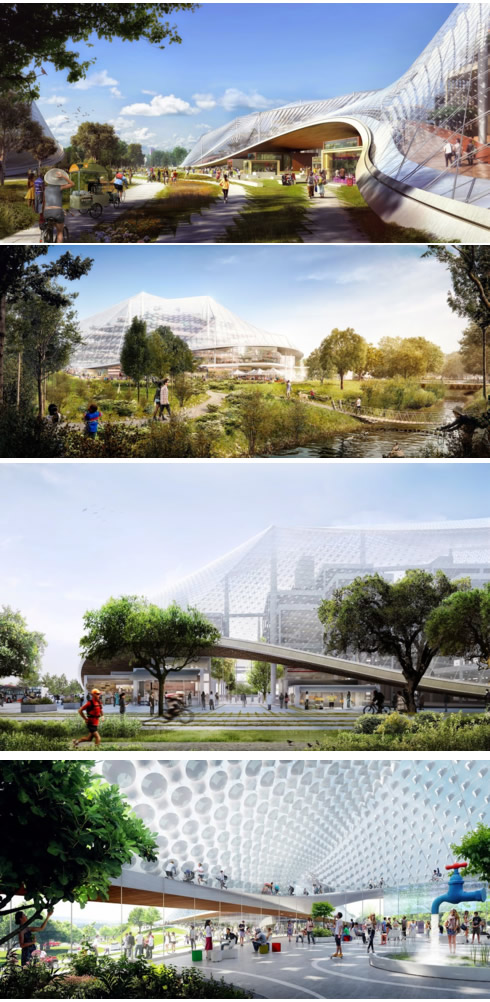 Google is also adding lots of bike paths and retail opportunities, like restaurants, for local businesses. The company is also committed to save energy.
In 2013, Cupertino approved Apple's plan for a spaceship-like campus, which is under construction.