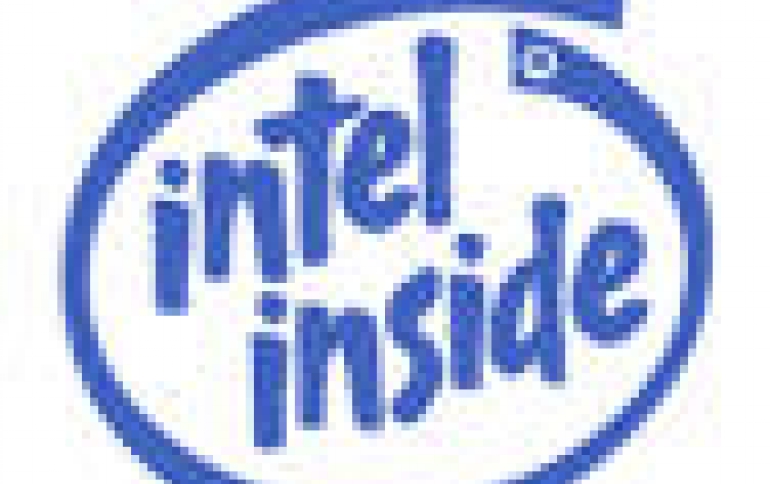 Intel Desktop PC Platform Seeks More Corporate Business
A slate of new features for corporate desktop users will be in a new platform available later this month. As the company's Centrino technology has become almost a standard on laptop computers, Intel wants to duplicate that success on business desktops.

Announced today prior to its CEO changeover where Craig Barrett will step down in favor of Paul Otellini, Intel will begin work on its Professional Business Platform.

The platform will include one of Intel's Pentium 4 chips, but will add simpler system management features, enhanced security, and lower power requirements, according to an Intel spokesperson.

Also, new systems utilizing the platform will include Intel's Active Management Technology (AMT). This feature lets system administrators monitor and protect PCs remotely, even when they have been powered off or experienced a crash.

AMT lets the remote admin access a machine even when its hard drive has locked or the operating system has frozen. Remote diagnostics can be run and recovery attempts can be made in spite of the system state.

Administrators can perform asset management and tracking through the new platform. On the security side, the platform has features that help protect the platform from various buffer overflow attacks.

The Centrino platform was the company's first, and its marketing efforts were led by Mr. Otellini. Centrino includes a processor, chipset, and wireless radio chip, and became very successful with considerable laptop market penetration. Now, 31 percent of Intel's chips end up in mobile computers.

Intel also plans to emulate the Professional Business Platform by creating a version for home machine use, and offer various processing and other improvements.