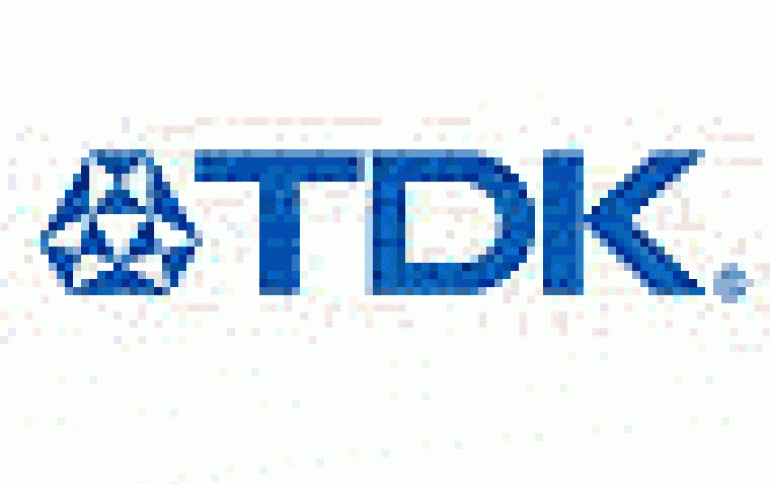 TDK Unveils 100GB Blu-Ray Disk Prototype
The news come from the "TDK Techno Forum 2005", held between 18-20 May in Chiba. Among the technological highlights of the event, TDK showcased a single-side, four-layer Blu-Ray disc prototype, boosting the capacity to 100GB. This year TDK celebrates its 60th anniversary. The basic theme of this year's forum is the new materials and their leading role in the future of storage and communications.

TDK showcased the first single-sided, four-layer recordable Blu-Ray disc, capable of holding up to 100GB of data. According to the company, the disc can be recorded at 2x speed (72Mbps). TDK has developed its own technology in materials allowing multiple layers to be joined together and offering the essential sensitivity /reflectivity characteristics for high-speed recording, under a Blu-Ray (405nm, NA=0.85) powerfull laser set.

According to TDK's spokesmen, the disk is very close to final development, but the new format has not yet been officially certified. TDK is proposing its prototype to the Blu-ray Disc Association. Accordin gto other sources, the current format road map calls for four-layer discs to debut in the market during 2007.

In addition, TDK showcased a compact optical pickup unit (OPU) that supports recording of DVD-RAM/±R/±RW, and CD-R/RW and reproduction of DVD-ROM/CD-ROM. Co-developed by TDK and Toshiba, this multi-OPU supports up to 8x recording for DVD-R.

Next generation Blu-Ray recordings in two layers have also been supported by TDK. The concept for the new OPU includes a floating optical head with a high numerical aperture value, which will focus on two layers of a disc during reading/writing operations.

Last but not least, the new 6x DVD-RW media as well as the 8x DVD-R (DL) prototypes were available in the show. Again, certification for these formats is due to be announced within the year.

More information about these developments will be available soon.