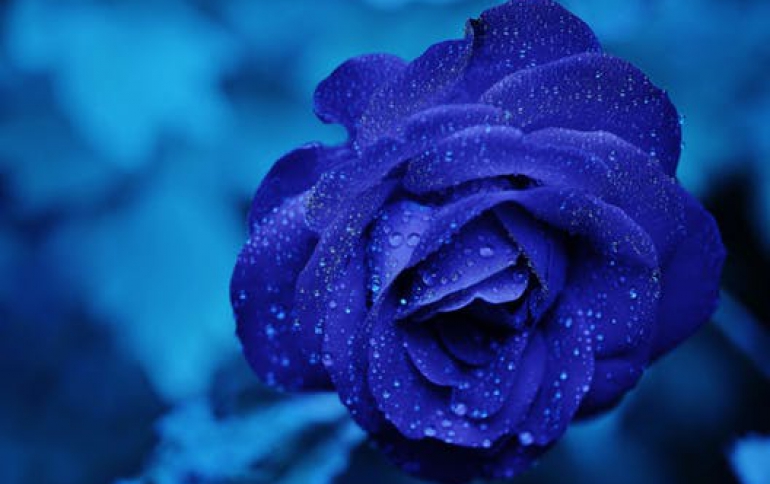 KISS Technology announced DVD player with MPEG4 playback feature!
Sigma Designs, a leader in IP video streaming solutions, and KiSS Technology, a leading European vendor of DVD and DVB products, jointly announced an agreement to use Sigma's EM8500 progressive DVD decoder chip in a new line of advanced DVD players. This new generation of DVD player goes beyond the bounds of a simple plug-and-play appliance, enabling consumers to play downloaded content, in several formats including MPEG-4, and view them on their television in superior quality. With the proliferation of new standards, file formats and downloaded media from the Internet, users are now demanding more from their DVD players. KiSS Technology's new DVD player provides an answer, with a rich set of multimedia features that include:

Playback of standard DVD-Video and Audio CD media
Playback of MPEG-4, MP3, WMA and other downloaded formats
Internal hard drive for direct video/audio file storage
Progressive video and optional high definition output

"We have experienced increasing demand for multi-function DVD players that integrate several features including internal storage capability and multi-format playback including MPEG-4 video along with the highest quality video output," said Martin Manniche, director of sales for KiSS Technology. "The features and quality of Sigma's EM8500 DVD decoder chips will enable us to offer the type of solution that customers are demanding."

About MPEG-4 in DVD Players

MPEG-4 is the latest digital video compression standard, enabling content developers to create sophisticated programs containing audio, video, text, graphics and interactivity. The object-oriented environment of MPEG-4 provides for complex scene compression at low bit rates with correspondingly small file sizes, making it ideal for either lower cost or higher capacity storage. Moving forward, MPEG-4 will make its way into all forms of set-top appliances, including digital cable systems, media gateways, video endpoints and now consumer DVD players.

Price-driven consumers are poised to embrace this advantage and record up to two-hour, full-length movies on low cost CDs. This segment may include downloaded content available through DivXNetworks (tm) or user-created content, such as the output from Panasonic's new MPEG-4 Digital Palmcorder® MultiCam™ Camcorders. The premium user, seeking the benefits of high resolution viewing, is set to embrace the upcoming adoption by the DVD Forum of an MPEG-4 based standard for high definition DVD. Both segments will also benefit from future content that employs rich, object-based interactive capabilities.

"The inherent advantages of MPEG-4 technology are driving the emergence of new 'MPEG-4 Ready' products and the creation of custom video libraries by consumers," said Ken Lowe, Sigma Designs' vice president of business development. "KiSS Technology's advanced DVD players are a truly innovative concept, offering an appliance that can playback a range of content including DVD, downloaded media, or r user created files in a variety of formats."

About Sigma's EM8500 Single-Chip Solution

The EM8500 series is a premium solution for DVD players, enabling manufacturers to easily incorporate support of MPEG-4, MP3, WMA and Picture CD content, progressive DVD-Video, high definition scaling and audio CD playback. The convergence of these applications into a single cost-effective appliance represents a substantial benefit to the consumer. Video decoding capabilities include MPEG-4, MPEG-2 and MPEG-1 compressed video formats. The MPEG-2 support includes high quality DVD decoding with CSS decryption and Macrovision protection. The MPEG-4 support is based on the Advanced Simple Profile and supports DVD resolution content. Any form of decoded content can be output in either progressive or interlaced format. Beyond the normal decoding of content, the EM8500 offers a sophisticated scaling and scan conversion of standard video to various HDTV resolutions, which recreates many elements of cinema picture quality. Also supported is Kodak's Picture CD (JPEG) format for viewing digital photo content, which provides a substantially enhanced image when utilizing the high definition output.

Audio capabilities also include Dolby® Digital, Windows Media Audio (WMA) and MPEG-1 Layers 1, 2 and 3 (MP3). Additional features include a flexible 8-bit full-screen on-screen-display (OSD) capability with alpha blending and flicker filtering, composite and S-video TV outputs, interlaced or progressive analog component video outputs (YPbPr or RGB) scalable up to HDTV resolution and 5.1-channel and S/PDIF digital audio outputs.

The EM8500 is designed around the system-on-chip concept with internal 150 mips RISC CPU, system interfaces, busses and control ports to implement a complete DVD player. Supporting a range of DVD drives, the EM8500 offers both IDE and DVD loader interfaces for use of either standard or lower cost proprietary devices. A built-in memory controller provides a direct interface of up to 16MB of SDRAM and 4MB of Flash. Additional interfaces include I2S, I2C, UART, 16 GPIO pins and front panel control.