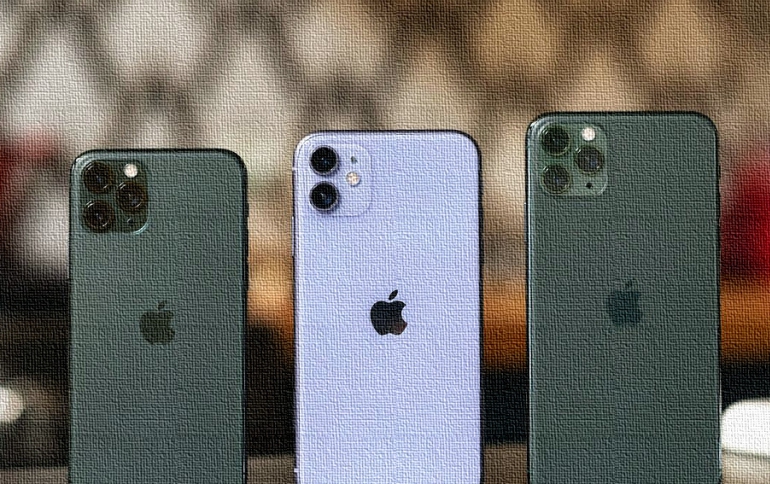 Lower Prices of iPhone 11 Fuel iPhone Demand
Apple is enjoying higher iPhone demand than it expected, as a result of the company's more aggressive pricing policy for the new iPhone 11 series and the aging of older models.
Last year, the iPhone maker missed holiday sales targets, since the iPhone X series offered some upgrades over the previous models but they maintained the hefty pricing Apple has been known of. owever, this year Apple decided to cut some prices and offered more attractive trade-in deals. The iPhone 11 went on sale Sept. 20 at $699 -- $50 below the previous iPhone XR, for a better device.
This seems to help millions of iPhone users to easier upgrade their older handsets hobbled by slow processors, weak batteries and lack of compatibility with the latest software and services. Users of 2014 iPhones were finding that iOS 13, Apple's latest mobile software update, doesn't work with their handsets. That means they were missing out on new features like Dark Mode, services like Apple Arcade, and new apps from third-party developers.
In an interview with German daily Bild published earlier this month, Apple Chief Executive Officer Tim Cook said the company "could not be happier" with the iPhone 11 launch. Althoug he did not reveal any specific sales figures related to the new devices, he said that sales of the new iPhone 11 series were off to a "very strong start."
Besides the iPhone 11, the $999 version of the iPhone 11 Pro with a 5.8-inch screen has also been a popular new model. A search on Apple's website showed many stores in the U.S, Greater China, the U.A.E, and Australia were sold out of most of the Pro models, while the base iPhone 11 was abundant. Many models ordered online now won't arrive until early November.
The only major differences between that iPhone 11 and the iPhone 11 Pro is a third-camera for deeper zoom and the resolution of the screen. The iPhone 11 Pro has also a longer battery life.
Apple is scheduled to report fiscal fourth-quarter results on Oct. 30 and analysts expect revenue of $62.9 billion, about the same as last year. Apple will ship 40.9 million iPhones in the period, down 13% from a year earlier, according to estimates.
Investors will be also watching Apple's forecast closely. The fiscal first quarter covers the 2019 holiday period when the company will sell a lot more new iPhones.
Next year's new high-end models, coming around September 2020, are due to include new screen sizes, a faster chip, support for 5G networks and rear-facing 3-D cameras for new augmented reality apps. Apple is also expected to release next year the iPhone SE 2, which Apple analyst Ming-Chi Kuo predicts that will start at $399. A $399 starting price is exactly the same as what the original iPhone SE had when it launched way back in 2016. The cheapest phone Apple currently sells is the iPhone 8, which starts at $449.