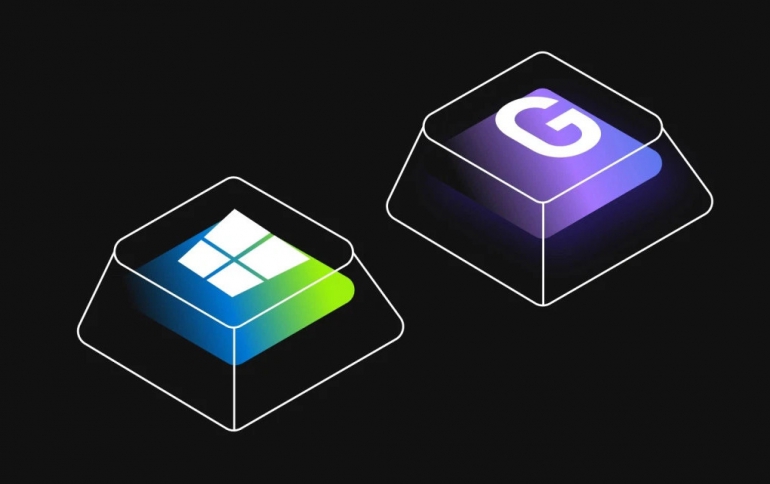 Microsoft Brings More Widgets for Apps to The Xbox Game Bar
Starting today, widgets for apps such as XSplit's Gamecaster and Razer's Cortex are coming to Xbox Game Bar.
The Xbox Game Bar has been continually evolved since its launch last year. From simple video capture, to quick access to audio settings, to listening with Spotify, or providing an FPS counter.
Microsoft says that users don't always want to Alt+Tab to separate apps when gaming on their PCs. So it is bringing favorite apps right within the Xbox Game Bar where users can access them without ever leaving their games.
As a reminder, you can access these new features by pressing the Windows key and the "G" key at the same time – "Win+G".
Users can discover Game Bar widgets in the Game Bar Widget Store. In the Game Bar menu, you'll now see a new entry that will launch the Widget Store right in the Game Bar. From here you can browse and discover new widgets and manage installing and updating your widgets without ever needing to leave the Game Bar.
XSplit's popular Gamecaster streaming app now includes an Xbox Game Bar widget. XSplit's integration with Game Bar provides access to Gamecaster tools without having to tab between apps or leave your gaming session. Start and stop your broadcast, interact with chat, check out recent events and stats to help increase viewer interaction, and optimize encoding settings – all from the Gamecaster widget. The widget is customizable, so you can expand the features important to you and even pin those you want to persist on screen during gameplay. You can visit XSplit to download the full Gamecaster app with the Xbox Game Bar widget pre-bundled, or if you're already a Gamecaster user, you can visit the Microsoft Store (or the widget store in Game Bar) to download and enable the Gamecaster widget for Xbox Game Bar.
Another popular app among PC gamers is the Razer Cortex with System Booster. Also available today, you can download the Razer Cortex BETA widget for easy access to key Cortex features like Boost and Restore. With one step, end unnecessary processes and services running in the background to free up more juice for gaming. The Razer Cortex BETA widget also makes it easy to check on the latest and upcoming Paid to Play games to get you earning Razer Silver. Check in daily, play, and redeem Razer Silver for a variety of exciting rewards – including Razer gear, games, exclusive gift cards, and more – right from the widget. The widget's Game Deals feature also automatically searches for the best prices for PC games. Click on a game deal to see a comparison across PC game stores. To learn more, head to Razer's website for the Razer Cortex win32 app and look for the Razer Cortex BETA widget in the Microsoft Store or Game Bar widget store.
You can also enable the new Razer Gold widget: enjoy convenience as you reload your Razer Gold wallet with Razer Gold PINs, even during a game. Razer Gold is the virtual credits by Razer for gamers, offering game deals and digital content. Look for the Razer Gold widget in the Microsoft Store or the Game Bar widget store.
Microsoft is partnering with Intel to bring some of the key features available in the Intel Graphics Command Center (IGCC) to the Xbox Game Bar. The widget, which will become available via the IGCC beta program later this spring, will initially provide access to display settings, power profiles, and game streaming and capture features.
Microsoft is also releasing the Game Bar SDK (Beta) today. Any developer can now build custom widgets for Game Bar.