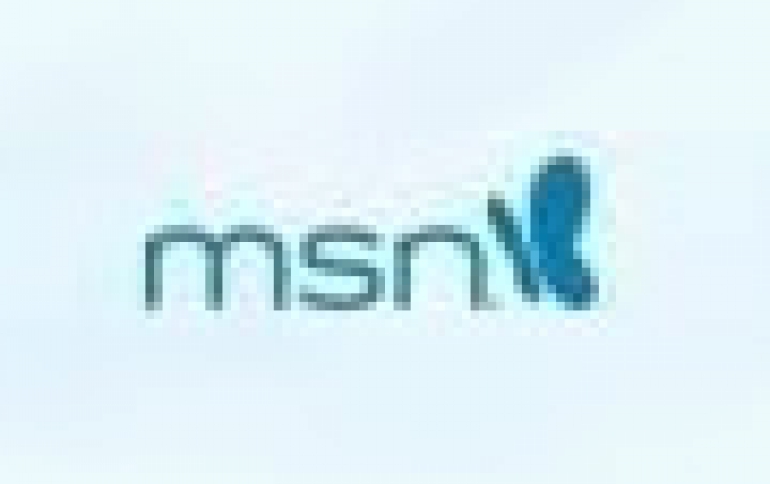 Microsoft Launching MSN For Windows 8, News Operation
Microsoft is launching its own news operation as part of its updated MSN website when Windows 8 launches later this month. The new MSN will aggregate news from sources such as Reuters, the Associated Press and NBC, but it will also produce its own content.
"We're are also introducing MSN News which is designed to deliver the news you're looking for, how you're looking for it. It will deliver short succinct news bites from 300-500 words providing you with quick snap-shots of information, " said Bob Visse, General Manager, MSN.
Microsoft's MSN website gets about 480 million visitors per month worldwide.
The updated new site will also be redesigned and optimized to match the Windows 8 environment and also take advantage of Internet Explorer 10.
Designed exclusively for Windows 8, the new MSN will be the first thing you experience when you launch Internet Explorer 10 on your new device. Available October 26th, MSN for Windows 8 will feature an updated user interface, fast speed and comprehensive content.
At first glance, the new MSN is a full-screen experience that is clean and built for touch. The content flows from the homepage to channels without interrupting the visual layout, and you?ll know what stories are most important, just by viewing the size of the story tile.
Because Internet Explorer 10 was designed to take advantage of the system architecture of Windows 8, rendering complex page layouts and high resolution images is faster and more fluid. The result is a cleaner more "app-like" experience that allows you use the Flip Ahead feature to swiftly jump from article to article with a simple gesture. You can use the Snap feature to snap a given page to the side of screen - say your favorite stock- while you engage in another program or page.