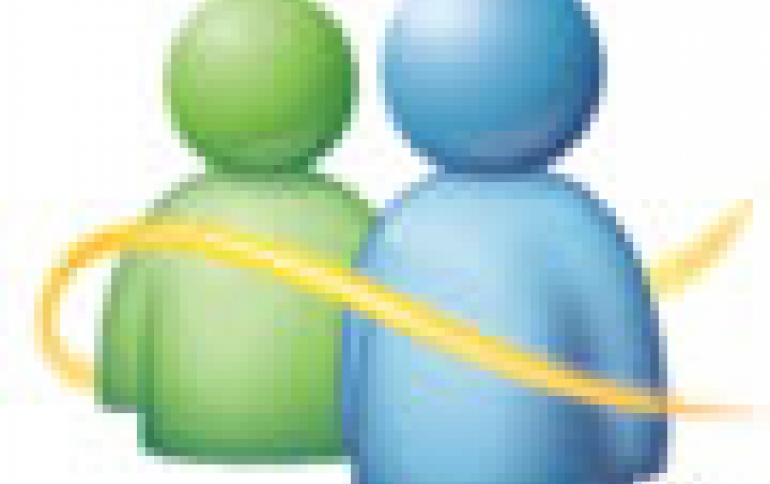 Microsoft Previews New Windows Live Messenger
On April 28 in Sao Paolo, Brazil, Microsoft CEO Steve Ballmer previewed the new Windows Live Messenger in his "Five Dimensions of the Cloud" presentation at the Universidade de Sao Paulo. This is the first official announcement around new features in the next generation of Windows Live.
Microsoft has focused on improving the personal interactions with a user'sclose friends, so that you can continue to connect in even richer ways with the people you care about most.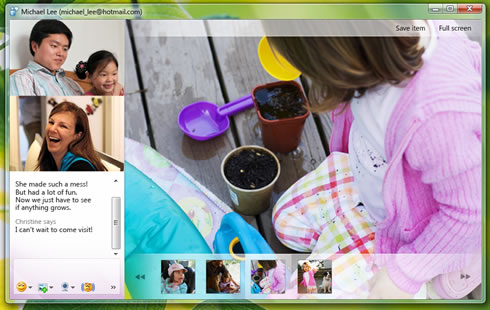 The new IM includes integration with Facebook, LinkedIn, MySpace, and a wide range of other sharing sites. IM will be also prioritizing the most important updates so users can quickly see what their favorite people are doing, wherever they?re doing it. Users wil be able to tag their favorite people, and IM will optimize their feed for the stuff those people are doing.
Here?s a picture of the new social view for Messenger: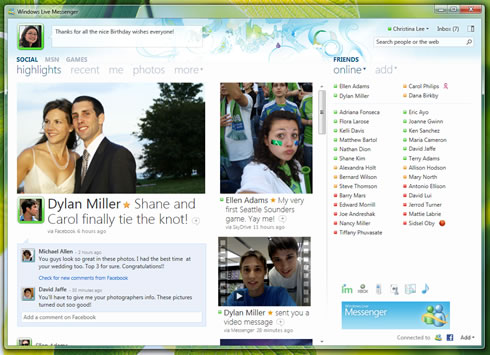 Microsoft has also built Messenger right into Hotmail, increased its support for SMS, and created Messenger apps for popular mobile phones. Microsoft will also deliver an updated version of the the
Messenger Web Toolkit
(now called Messenger Connect), so websites can embed Messenger friends, conversations, and social updates directly into their experiences.
The new version of Messenger also brings richer photo and video sharing, high-definition video chat, video messages, games, and one-click access to files on a user's PC, search results from Bing, and photos and videos shared on SkyDrive, Facebook, and other sharing sites. All these can be done together- so users can have a high-definition video chat with their friends while clicking through a set of photos, letting them see and hear each other?s reactions while they share. Microsoft also made it easier to manage multiple simultaneous conversations by putting each one in its own tab.
Later this year Messenger will also support Facebook Chat, Microsoft added.