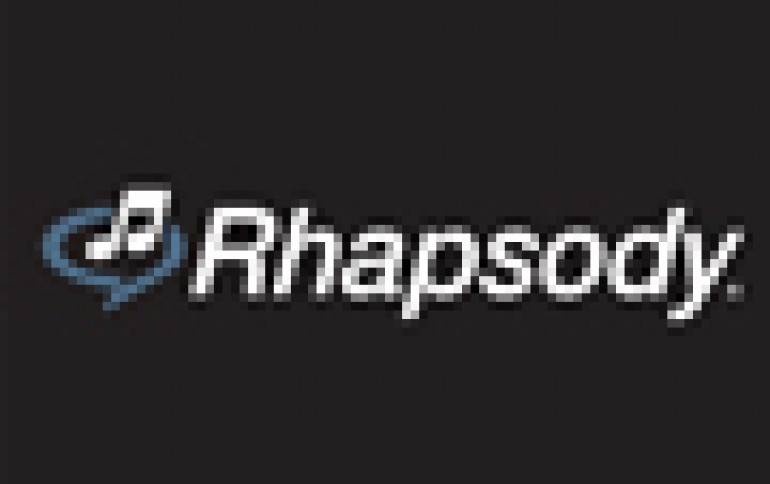 MTV, Real and Verizon Join Forces to Battle iTunes
Viacom's MTV Networks said on Tuesday it struck a digital music partnership with online music service RealNetworks and Verizon to compete against Apple's iTunes. MTV Networks will contribute cash, a five-year note for $230 million and other assets to the joint venture, according to a RealNetworks filing with the U.S. Securities and Exchange Commission.

MTV will merge its digital music store Urge with RealNetworks' Rhapsody music subscription service in a joint venture called Rhapsody America.

But Verizon Wireless, a venture of Verizon Communications Inc and Vodafone Group Plc , will become the exclusive wireless distributor for the joint venture's digital content once it is up and running.

Starting today, URGE customers will be able to use their existing usernames and passwords to log in to Rhapsody and enjoy access to both services. In addition, Rhapsody customers can get their first taste of MTV Networks' rich programming from MTV, VH1 and CMT. Verizon Wireless customers can already download music instantly to their V CAST-enabled phones at any time and from anywhere in the V CAST service area and transfer digital music to their phones from their PC. In the months ahead, Verizon Wireless will roll out functionality that sends the duplicate copy of songs purchased over the air directly to a customer's Rhapsody account. The service will also allow transfer of subscription music from a Rhapsody account to a mobile phone.

Rhapsody will also continue to be offered through RealNetworks' extensive network of partners, including Best Buy, SanDisk and TiVo.

The partnership represents another attempt by tech and media companies to snatch market share from Apple, whose combination of iTunes service and iPod digital entertainment devices has been hard to beat.

MTV launched Urge last year with Microsoft. Shortly after Urge was launched, Microsoft launched its digital music player and service Zune.

Van Toffler, president of MTV Networks Music, said on a conference call that they were currently in discussions with Microsoft over their partnership.

The pact with Verizon Wireless could bolster the new venture's battle against iTunes. Apple drew criticism from mobile operators and consumers when it made AT&T Inc the sole U.S. provider of its iPhone. The iPhone does not currently allow the wireless purchasing of songs from iTunes.