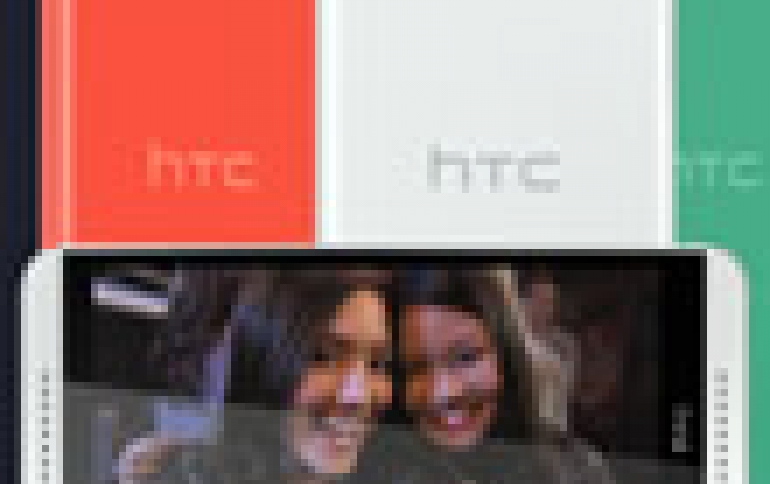 MWC: HTC Introduces the HTC Desire 816 And the Desire 610
The newest members of the HTC family and the first HTC phones of 2014 are the HTC Desire 816 and the Desire 610, unveiled today at Mobile World Congress in Barcelona, Spain. The Desire 816 is the first member of the new Desire family that adopts the design of the HTC One, applying colors and premium materials.
The phone comes equipped with a 5.5" 720p screen, dual-frontal speakers, HTC BoomSound, a 5MP front-facing camera, a 13MP rear-facing camera, and Video Highlights. It is also featuring 4G LTE connectivity and a 1.6GHz quad-core Qualcomm Snapdragon 400 processor.
Personal, real-time news stories, social updates and notifications are provided on the screen at a glance on BlinkFeed.
The Desire 816 will ship with the latest HTC software and will be available later this spring.
Joining HTC's mid-range Desire 816 at MWC is the similar-looking Desire 610. It comes with a smaller 4.7-inch 960 x 540 display, a 1.2GHz quad-core Snapdragon 400 chip, 1GB of RAM and a fixed 2,040mAh battery. Is main camera is sporting an 8-megapixel sensor with f/2.4 aperture, and the front imager featuring a 1.3-megapixel sensor. The phone is also equipped with a microSD expansion (up to 64GB) on top of the built-in 8GB space, BoomSound stereo frontal speakers, nano-SIM support and LTE radio.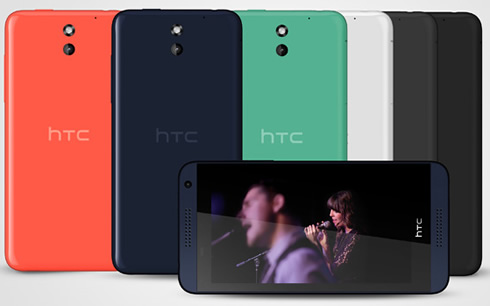 Expect this device to arrive in Europe some time in May.
HTC is also launching an intitiative, HTC Power To Give, that attempts to harness the collective processing power of Android smartphones. The basic idea is to use the processing power of your Android smartphone when it sits idle plugged in and connected to WiFi.
Dr. David Anderson from Berkeley helped develop the Android application that you can use to select organizations you want to donate mobile computing power to.
One million HTC One smartphones, working towards a project via HTC Power To Give, could provide similar processing power to that of one of the world?s 30 supercomputers (one PetaFLOP), HTC says.
The app will be available in the Google Play Store for HTC One and Butterfly owners. HTC plans to roll it out to other Android smartphones after six months, when beta testing is complete.