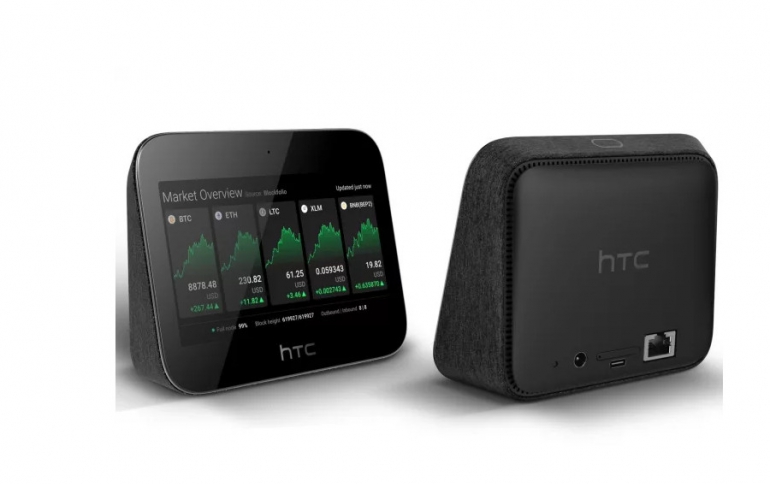 HTC Unveils The Privacy-focused EXODUS 5G Router
Taiwanese tech company HTC has unveiled its latest effort in its mission to subvert the power of established technology giants and return control back to the user.
The Exodus 5G Hub, which HTC claims is "the world's most private router", comes with in-built privacy features that means the power of data transfer rests with the user.
It follows on from the firm's Exodus range of smartphones, which are built around the decentralised web and rely on peer-to-peer technology to cut out the need for data to pass through the servers of major tech companies.
HTC describes its new router as "the ultimate safeguard against the collection of data by big tech companies in your home" through smart devices like Amazon Alexa, Google Nest and Facebook Portal.
The router comes with support for popular privacy apps, like ProtonMail email, the Brave Browser, and Incognito VPN and ad blocker.
"Exodus is the shield against the onslaught of big tech and its assault on the privacy of your home. By using the Exodus 5G Hub, you have more control and ownership of your data than ever before."
The 5G router offers ultra high-speed internet connections to anyone with devices that support the next-generation wireless technology.
The router also supports a full bitcoin node and a secure vault to store cryptocurrency, allows users to spend and receive digital currencies without needing to rely on third-party exchanges or wallet providers.
HTC further says that the hub's ability to store users' own private keys via the Zion Vault brings owners more power over their own data. "You are now verifying the cloud servers, rather than them verifying you. It is a complete power shift from the status quo," the firm says.
Zion Vault also supports the ability to run a bitcoin node, alongside providing key recovery if users lose their devices. The product further offers a "private vault" providing users a view into their holdings of bitcoin, ethereum, Binance coin, litecoin and Stellar lumens cryptocurrencies. Ethereum standard ERC-20 and ERC-721 tokens are also supported.
It is set to go on sale in Q2, though HTC is yet to announce an official release date or price.