New AMD Radeon Pro V340 Graphics Card Delivers Accelerated Performance to Power Datacenter Visualization Workloads
AMD today announced the Radeon Pro V340 graphics card, a high-performance dual-GPU Virtual Desktop Infrastructure (VDI) solution purpose-built to power and accelerate demanding datacenter visualization workloads, including CAD, design, Desktop as a Service (DaaS) and rendering.
The AMD Radeon Pro V340 graphics card is a dual-GPU solution based on the AMD "Vega" architecture, optimized to deliver performance and high user density for virtualized environments. It is the first VDI hardware solution equipped with 32GB of second-generation high-bandwidth memory (HBM2) with Error Correcting Code (ECC).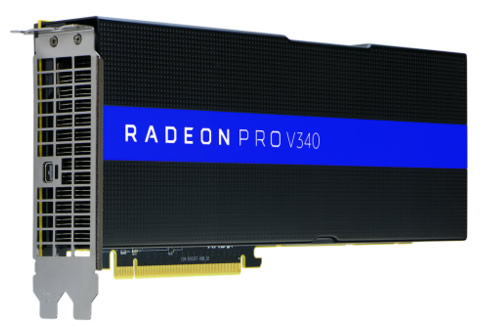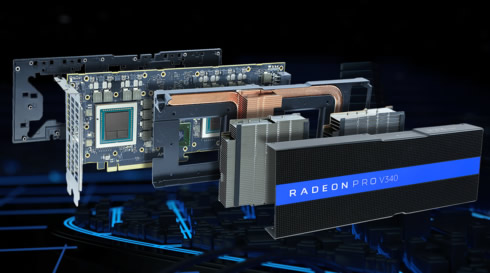 The new graphics card is enabled by AMD MxGPU Technology, the only hardware-based GPU virtualization solution, which is based on the industry-standard SR-IOV (Single Root I/O Virtualization) technology.
The card supports up to 32 1GB virtual machines and is able to compress independent video streams in both H.264 and H.265 formats. In addition, a built-in Security Processor provides secure boot and encrypted storage capabilities.
The AMD Radeon Pro V340 graphics card is expected to be available in Q4 2018 from system providers.