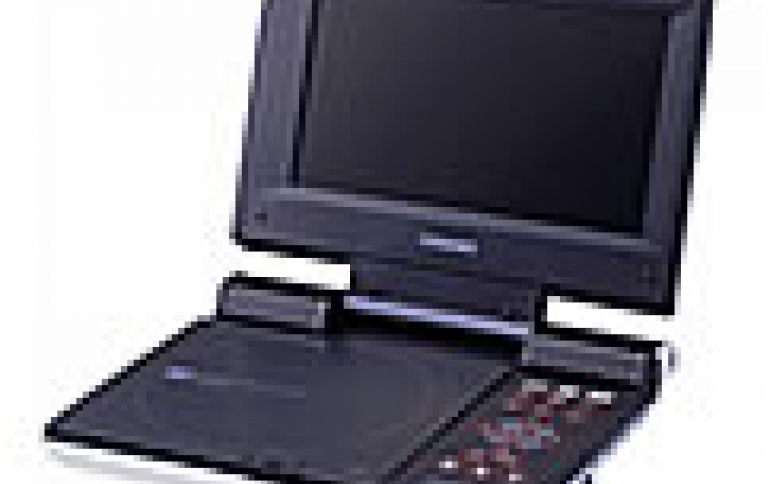 New portable DVD player from Toshiba
The portable DVD player "SD-P1400" which carries a 7V type liquid crystal display will be released first on the Japanese market on April 1. It supports DVD-R, video CD, Music CD and CD-R/RW media. Capable of JPEG, WMA and MP3 reproduction. 3 hours is the total time for continuous reproduction its battery supports.

The liquid crystal's display resolution is 480x234 dots, while the player's size dimensions are 200x160x33 and weights 830g. The box includes a card type remote controller, a headphone set and AC adapter.

A video DA converter (54MHz / 12 bits) is also adopted. Sounds DAC are 192kHz / 24 bits, and can also apply the E.A.M (Enhanced Audio Mode) sound effect called. In addition the speaker is built-in and it can reproduce powerful three-dimensional sound.

The price is open and the anticipated cost is 45,000 yen (333 euro).