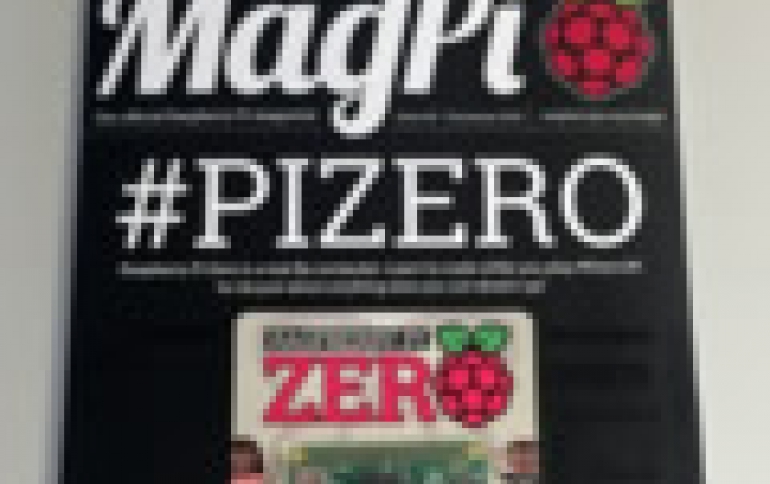 New Raspberry Pi Zero Is A $5 Tiny Computer
The Raspberry Pi Foundation has developed the new Rasperry Pi Zero, a $5 tiny computer that has the same computing capabilities as the original Raspberry Pi, minus some of the ports. Designed for hobbyists and educational computing, is a full-fledged member of the Raspberry Pi family, featuring:
A Broadcom BCM2835 application processor - 1GHz ARM11 core (40% faster than Raspberry Pi 1)
512MB of LPDDR2 SDRAM
A micro-SD card slot
A mini-HDMI socket for 1080p60 video output
Micro-USB sockets for data and power
An unpopulated 40-pin GPIO header - Identical pinout to Model A+/B+/2B
An unpopulated composite video header
Small form factor, at 65mm x 30mm x 5mm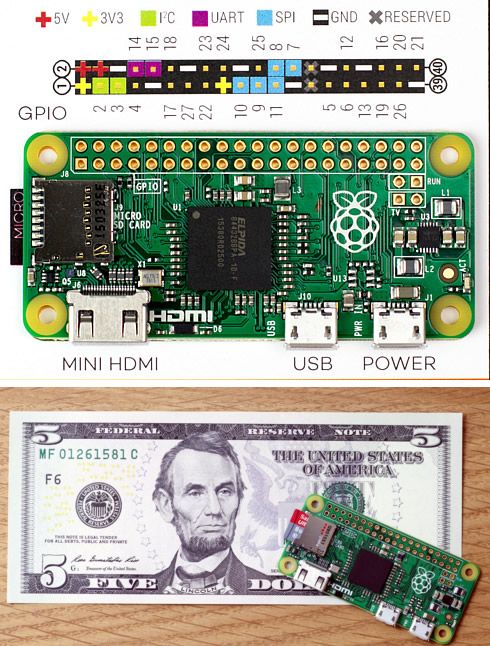 At the heart of its 65 x 30 millimeter circuit board is a Broadcom BCM2835 application processor, the same as in the Raspberry Pi 1, with a 1GHz ARM11 core. The board holds 512MB of RAM, and the operating system is loaded from micro-SD card.
There's a mini-HDMI socket for 1080p video output, and micro-USB sockets for data and power.
The board is as expandable as its predecessors: Its 40-pin GPIO header has identical pinouts, although the pads on the circuit board are "unpopulated," meaning you'll have to solder on your own connector. The same goes for the composite video output: The connection is available, but if you need a socket, you must solder it yourself.
Raspberry Pi Zero runs Raspbian and applications, including Scratch, Minecraft and Sonic Pi. It is available today in the UK from element14, The Pi Hut and Pimoroni, and in the US from Adafruit and in-store at your local branch of Micro Center.
The Raspberry Pi Foundation is also giving away a free Raspberry Pi Zero on the front of each copy of the December issue of The MagPi, which arrives in UK stores today.
If you?re looking for cables to go with your free Zero, the Swag Store is offering a bundle comprising a mini-HDMI and a micro-USB adapter for just £4.