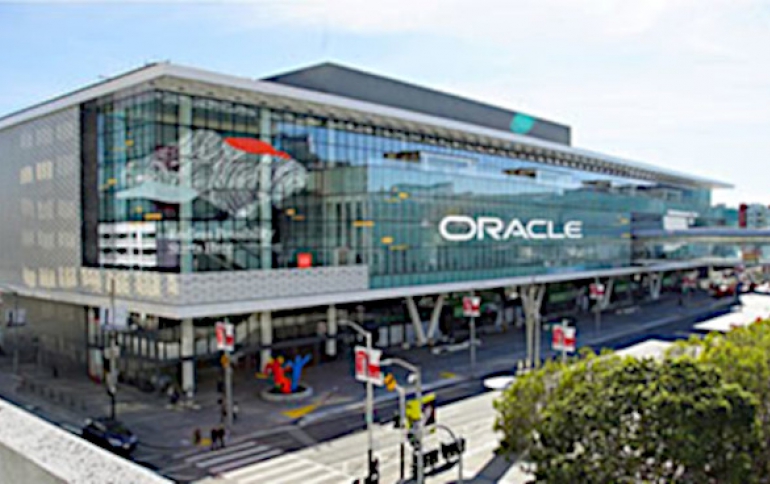 Oracle Expands Database Offerings
Oracle today announced new solutions across its data management portfolio that make it easier and safer for the company's customers to run their workloads everywhere—in the cloud, on-premises, and via Exadata Cloud at Customer.
The announcements were made at OpenWorld, Oracle's s annual user conference in San Francisco.
Expanded Autonomous Database Capabilities
Along with launching four new Cloud regions across four continents in a single month, Oracle continues to expand the autonomous capabilities of its self-driving database. Oracle now offers a dedicated deployment option for Oracle Autonomous Database. Oracle says that the new deployment option provides the company's customers with security, reliability, and operational control for any class of database workload.
Oracle also announced a new release of Enterprise Manager that provides expanded support for Oracle Autonomous Database. New guided migrations for Autonomous Database will provide a simplified way for the company's customers to move their on-premises workloads to Oracle Cloud, including Autonomous Database.
Expanded Exadata Portfolio
Oracle announced availability of its Gen 2 Exadata Cloud at Customer and the latest release of its Exadata platform, Oracle Exadata X8M. Oracle Generation 2 Exadata Cloud at Customer, with the Cloud Control Plane deployed in Oracle's Public Cloud, enables organizations to get all the benefits of Oracle Exadata Cloud delivered securely at scale in their own data center. Exadata X8M integrates new technologies, including remote direct memory access over Converged Ethernet (RoCE) as the high-bandwidth low-latency network fabric, and Persistent Memory Accelerator, using Intel Optane DC Persistent Memory modules. These technologies, combined with the Exadata System Software, enable an Exadata X8M system to deliver 2.5X more I/Os and 10X lower I/O latency compared to the previous release.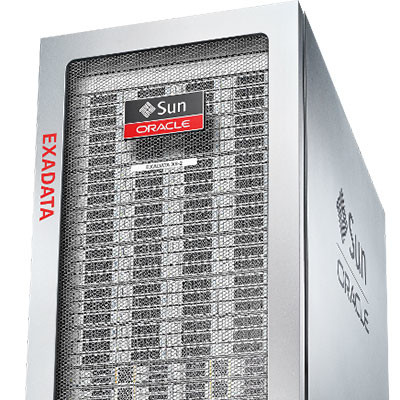 Database Software
Oracle Database is expanding its lead in database technology and previewed software innovations coming in Oracle Database 20c and Oracle Autonomous Database. These include a native persistent memory (PMEM) database, Automated Machine Learning (AutoML), native blockchain tables for secured transactions, and a binary JSON datatype for increased performance.
With the introduction of native persistent memory, companies can accelerate data access across workloads that demand lower latency, including high frequency trading and mobile communication. AutoML automatically builds and compares machine learning models at scale, plus facilitates the use of machine learning by non-experts. Additionally, Oracle announced a new blockchain table type where rows are cryptographically chained to provide a secured ledger. The ledger is easier to use and more functional than existing blockchain implementations, as blockchain tables can participate in transactions and queries with other tables.
Developers
Continuing its strategy to make its database accessible to developers around the world, Oracle announced that Oracle Autonomous Database and Oracle Cloud Infrastructure are now also available as Always Free services for developers, students, educators and organizations to build, learn and explore. Always Free Autonomous Database comes with a set of developer capabilities for free with Autonomous Database, including Oracle Application Express (APEX), Oracle SQL Developer Web, and Oracle REST Data Services.
Automated Protection of Customer Data
Oracle Data Safe is a unified control center for automating database security and improving visibility into security issues with data, users, and configuration. Oracle Data Safe provides security controls including monitoring database activity, discovering sensitive data, and masking databases to minimize or eliminate security risk. Built from the ground up, Oracle Data Safe helps the company's customers protect their Oracle Database Cloud services, including Oracle Autonomous Database. It complements the security features already in Oracle Autonomous Database, such as always-on encryption and self-patching. Available now on Oracle Cloud Infrastructure, Oracle Data Safe is included with all Oracle Database Cloud services.
Agreement with VMware on cloud technology, technical support
Oracle and VMware also announced a deal designed to resolve years of tension over how Oracle handles technical support for VMware users and make it easier for them to move to Oracle's cloud computing service.
Oracle is competing against Amazon.com and Microsoft to offer cloud services, where businesses use Oracle's data centers to handle their computing needs. In recent years, cloud providers have worked to woo large businesses that still run their own data centers to move some or all of that work to the cloud.
VMware has emerged as a key player because many cloud holdouts use it to power their own data centers. To win over those customers, cloud providers need technical compatibility with VMware. Amazon, Microsoft and Alphabet's Google have all announced partnerships with VMware in recent years.
Oracle has designed a system to allow joint customers to move VMware-based computing work to its cloud without reworking the code, said Clay Magouyrk, senior vice president of engineering Oracle Cloud Infrastructure.
"We've focused on giving customers maximal control," he told Reuters. "We had to do some very fundamental engineering."
The two companies said that Oracle would offer technical support to customers who run its applications on top of VMware. Many companies will not run business-critical systems like financial software with the option for support.
VMware's core tool splits up one physical computer server into multiple smaller "virtual" machines to ensure that all of a company's computers are put to full use. Oracle offered a competing product and was unclear on whether it would provide support when, for example, its financial software was used with VMware.
Oracle said on Monday it would now provide support for those situations.
Autonomous Operating System
Oracle has also made available Oracle Autonomous Linux. Oracle Autonomous Linux, along with the new Oracle OS Management Service, is the first autonomous operating environment that eliminates complexity and human error to deliver cost savings, security, and availability.
Keeping systems patched and secure is one of the biggest ongoing challenges faced by IT today. With Oracle Autonomous Linux, customers can rely on autonomous capabilities to help ensure their systems are secure and highly available to help prevent cyberattacks.
Along with Oracle Autonomous Linux, Oracle introduced Oracle OS Management Service, a highly available Oracle Cloud Infrastructure component that delivers control and visibility over systems whether they run Autonomous Linux, Linux, or Windows. Combined with resource governance policies, OS Management Service, via the Oracle Cloud Infrastructure console or APIs, also enables users to automate capabilities that will execute common management tasks for Linux systems, including patch and package management, security and compliance reporting, and configuration management. It can be further automated with other Oracle Cloud Infrastructure services like auto-scaling as workloads need to grow or shrink to meet elastic demand.
Oracle Autonomous Linux and Oracle OS Management Services are included with Oracle Premier Support at no extra charge with Oracle Cloud Infrastructure compute services.