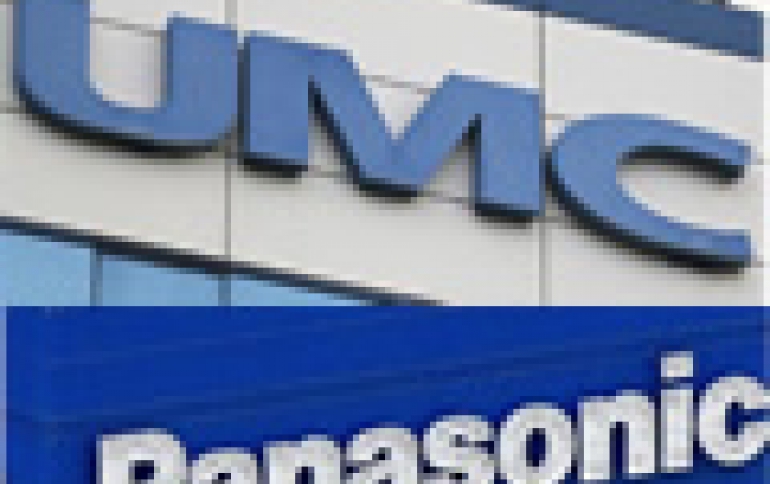 Panasonic To Partner With UMC To Produce ReRAM
Panasonic is partnering with Taiwanese chip foundry United Microelectronics Corp to develop and mass-produce an advanced power-saving version of resistive random access memory, or ReRAM.
The companies plan to use a 40-nanometer fabrication process to manufacture the ReRAM chips, which can run on as little as one-seventh the power of today's NAND flash memory.
ReRAM, alike flash memory currently in widespread use, is a type of non-volatile memory. The memory generates wide resistance differences by applying pulse voltages to metal oxide thin films to store "0"s and "1"s. It has a simple structure that comprises metal oxides sandwiched by electrodes that enables simple manufacturing process, and features exceptional characteristics that include low power consumption and high-speed rewriting.
Panasonic believes its power-saving nonvolatile memory could play a leading role in the internet of things. ReRAM could be used in wearable gadgets and for sensors and other elements in security systems, production equipment, and various small devices networked together.
The companies plan to ship samples in 2018 and begin mass production in 2019, offering the ReRAM embedded in microcontrollers. Panasonic will also promote the use of ReRAM to store personal information in smart cards for passports and various public services.
The Japanese company launched the industry's first small-lot production of ReRAM back in 2013 using a 180-nanometer fabrication process, but those chips could not compete very well against flash memory in terms of either power consumption or memory capacity. Panasonic is currently supplying its 8-bit microcomputer MN101LR series for low power consumption applications such as in portable healthcare devices.