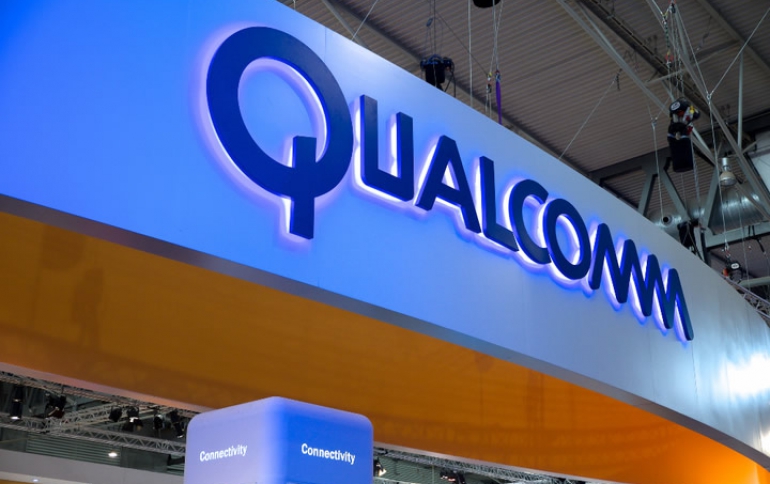 Qualcomm Board Rejects Revised Broadcom Proposal
Qualcomm's board of directors has unanimously rejected the revised proposal by Broadcom to acquire all of the outstanding shares of Qualcomm for $82.00 per share, saying that it still undervalues the company.
The Qualcomm board determined that the Broadcom proposal "materially undervalues Qualcomm and falls well short of the firm regulatory commitment the Board would demand given the significant downside risk of a failed transaction," according to the comapny. However, Qualcomm has offered to meet with Broadcom to see if it can address the serious deficiencies in value and certainty in its proposal.
Qualcomm's response attempts to strike a balance between continuing to resist Broadcom's takeover attempt and heeding the calls of some Qualcomm shareholders, who urged the company in recent days to engage with its rival in case it can clinch an attractive deal.
Qualcomm believes Broadcom needs to offer a legal commitment to complete the deal irrespective of divestitures which antitrust watchdogs around the world may require.
"If you are not willing to agree to do whatever is necessary to ensure a transaction closes, we will need you to be extremely clear and specific about exactly what actions you would refuse to take, so that we can properly evaluate the risk to Qualcomm's shareholders," Qualcomm Chairman Paul Jacobs wrote to Broadcom CEO Hock Tan in a letter published by Qualcomm.
Broadcom said it proposed to meet by this weekend, but Qualcomm was not willing to meet until Tuesday, after the two companies' respective meetings with proxy advisors Glass Lewis and ISS.
"We hope that your willingness to meet with us reflects Qualcomm's genuine intent to reach an agreement with respect to our February 5 proposal," Broadcom CEO Hock Tan told Qualcomm Executive Chairman Paul Jacobs in a letter published by Broadcom.
Broadcom has nominated a slate of directors to replace Qualcomm's board. Qualcomm shareholders will get to vote on these nominations at a March 6 meeting.
Broadcom said on Monday its improved offer was premised on either Qualcomm acquiring NXP Semiconductors at the current disclosed terms of $110 per share in cash, or the $38 billion transaction being terminated.