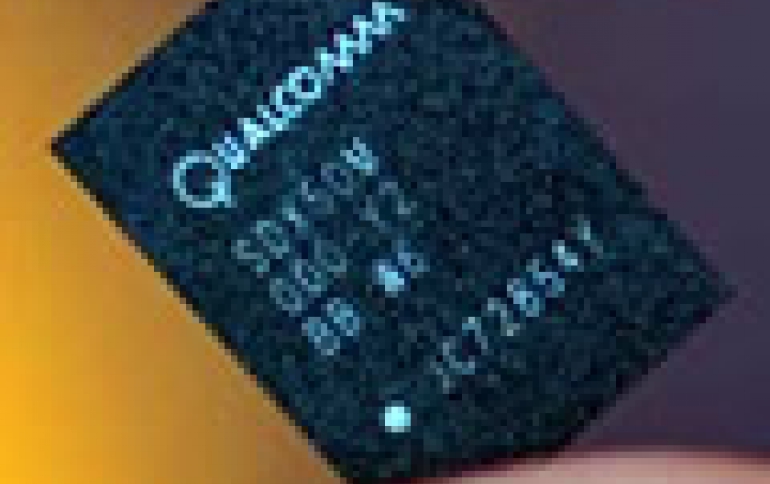 Qualcomm Debuts Snapdragon 636 Mobile Platform, X50 5G Modem For Mobiles
Qualcomm has introduced a new mobile platform, the Qualcomm Snapdragon 636 and demonstrated a 5G data connection on a single-chip 5G modem - the Qualcomm Snapdragon X50 5G modem.
The Snapdragon 636 features the Qualcomm Kryo 260 CPU, which delivers a 40 percent increase in device performance over the Snapdragon 630, according to Qualcomm. The Snapdragon 636 also comes with support for modern ultra-wide FHD+ displays and Assertive Display, which optimizes the visibility of the display in all lighting conditions. Qualcomm TruPalette and Qualcomm EcoPix features are integrated in the Adreno Visual Processing Subsystem. Lastly, the integrated Qualcomm Adreno 509 GPU is designed to boost gaming and browsing performance by 10 percent as compared to the previous generation.
The Snapdragon 636 Mobile Platform uses a 14nm FinFet process and is pin and software-compatible with the Snapdragon 660 and 630 Mobile Platforms. It features the Snapdragon X12 LTE modem, with peak download speeds of 600 Mbps; the 14-bit Qualcomm Spectra 160 ISP, which supports capture of up to 24 megapixels with zero shutter lag while supporting smooth zoom and fast autofocus ; and the Qualcomm Aqstic audio codec supports Hi-Fi audio on the go, with up to 192kHz/24bit support and the ability to playback lossless audio files with low distortion and high dynamic range.
The Snapdragon 636 Mobile Platform is expected to ship to Qualcomm's customers in November 2017.
Qualcomm has also successfully achieved a 5G data connection on a 5G modem chipset for mobile devices. The Qualcomm Snapdragon X50 5G modem chipset delivered gigabit speeds and a data connection in the 28GHz mmWave radio frequency band, driving a new generation of cellular technology forward while accelerating the delivery of 5G NR enabled mobile devices. Additionally, Qualcomm Technologies previewed its first 5G smartphone reference design for the testing and optimization of 5G technology within the power and form-factor constraints of a smartphone.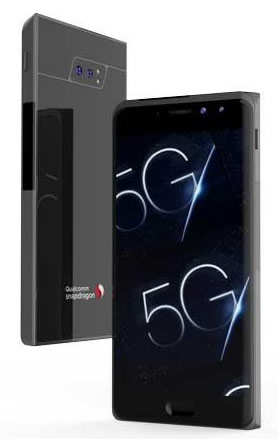 The 5G data connection demonstration took place in Qualcomm Technologies' laboratories in San Diego. It achieved gigabit download speeds, using several 100 MHz 5G carriers, and demonstrated a data connection in 28 GHz millimeter wave (mmWave) spectrum. 5G NR mmWave is a new frontier for mobile, now made possible through the 5G NR standard, and is expected to usher in the next generation of user experiences and increase network capacity. In addition to the Snapdragon X50 5G modem chipset, the demonstration also utilized the SDR051 mmWave RF transceiver integrated circuit (IC). The demonstration utilized Keysight Technologies' new 5G Protocol R&D Toolset and UXM 5G Wireless Test Platform.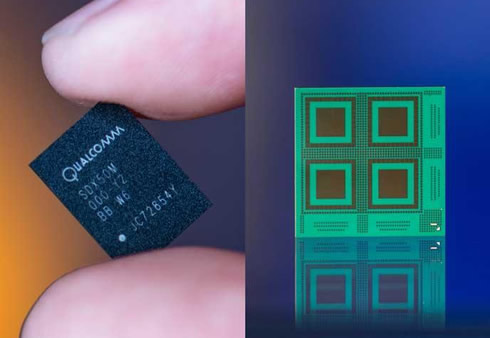 The Snapdragon X50 5G modem platform will initially support operation in the 28 GHz millimeter wave band. It can connect using up to 800 MHz of bandwidth via 8x100 MHz carrier aggregation. Using advanced multiple input, multiple output (MIMO) techniques such as adaptive beamforming and beam tracking, the Snapdragon X50 5G modem can extend the range of mmWave transmissions to non-line-of-sight scenarios, and support mobility.
The Snapdragon X50 5G modem is designed to support the next generation of mobile devices. When paired with a Snapdragon processor with an integrated Gigabit class LTE modem, the complete Snapdragon X50 5G platform can provide multi-mode 4G/5G capability via dual connectivity.
The Snapdragon X50 5G NR modem family is expected to support commercial launches of 5G smartphones and networks in the first half of 2019.