Samsung Announces First Open Connectivity Foundation 1.3 Certified System-on-Module
Samsung Electronics today announced Open Connectivity Foundation (OCF) 1.3 certification for the Samsung ARTIK 05x series of modules, the first system-on-module family to be certified using new OCF standards.
With the ARTIK 05x series, companies can build Wi-Fi enabled edge products that meet OCF standards for interoperability, and take advantage of the ARTIK platform's built-in hardware and software solutions to ensure safety and privacy for connected products.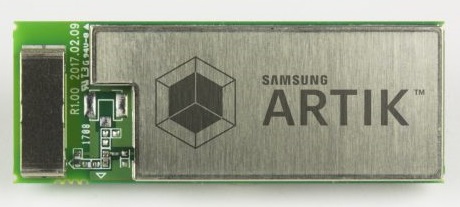 The OCF certification program ensures companies can create products that work with other OCF certified IoT devices regardless of their form factor, operating system or service providers.
The Samsung ARTIK 05x series system-on-modules include processors, memory, communications, hardened security, and software to jump start development for a broad range of IoT applications, such as sensors and controllers, home appliances, healthcare monitors and smart factory gateways.