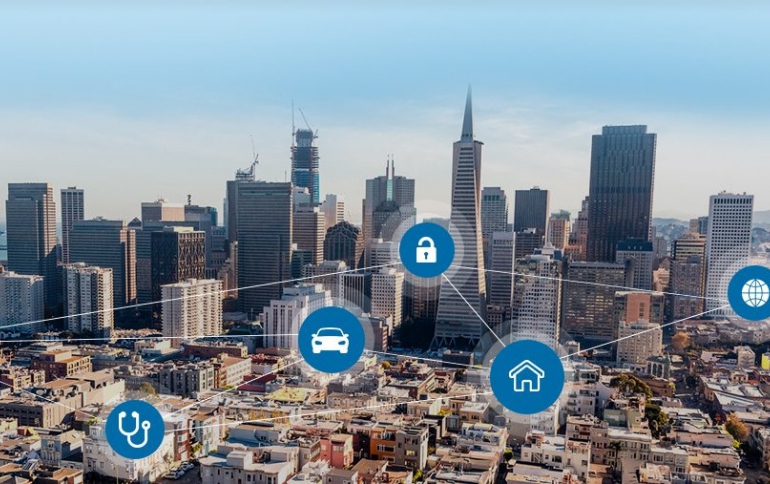 The Open Connectivity Foundation Introduces International Standard for Smart Home
The Open Connectivity Foundation (OCF), an Internet of Things (IoT) standards body, announced that products from BSC Computer GmbH, COMMAX, Haier, LG Electronics, Resideo, Samsung Electronics and SURE Universal will be showcased in interoperable smart home demonstrations at the OCF IoT Breakthrough press event at the Barrymore Restaurant in Las Vegas on January 6, 2020.
These devices will complete OCF 2.1 certification in 2020, ensuring connectivity between devices. Many of these and other OCF member companies will be commercially launching products based on the OCF specification in 2020.
As the smart home market continues to rapidly grow, secure interoperability will be key in making the IoT successful. The OCF Certification Program helps manufacturers create products that "just work" with other OCF Certified IoT devices regardless of their form factors, operating systems, service providers or transports. OCF's 2.1 specification, a recognized ISO standards specification, ensures this interoperability is built into all OCF Certified devices.
The OCF supports standardized procedures for bridging to other IoT ecosystems and provide detailed implementations for Bluetooth, EnOcean, Zigbee and Z-wave protocols.
Today, the OCF is introducing the OCF Universal Cloud Interface (UCI), a solution to unify the IoT ecosystem through cloud-to-cloud connectivity based on OCF's work with Open Standards. The OCF UCI is a programming interface that can be used to standardize connectivity between different manufacturers' cloud servers, and between devices and the cloud. This cloud application programming interface (API) helps the IoT industry to streamline partnerships and avoid implementing and maintaining numerous proprietary programming interfaces at once.
"Different configurations of the same OCF UCI can simplify collaboration between device manufacturers who wish to produce IoT devices but do not have the ability to develop and support their own cloud applications," said John Park, executive director, Open Connectivity Foundation. "This configuration can also help companies that have cloud applications and wish to expand the number of devices that can connect to them. Specifically, the manufacturers can produce a single device that connects to any cloud application provided both implement the OCF UCI API. This enables a multitude of manufacturers to produce secure, interoperable IoT devices and delivers welcome flexibility to end users."
The OCF UCI is based on the OCF's proximity framework that enables communication between IoT devices and applications over a local network. It uses the same data models and core technology. As with OCF proximity communications, an open source implementation is available.