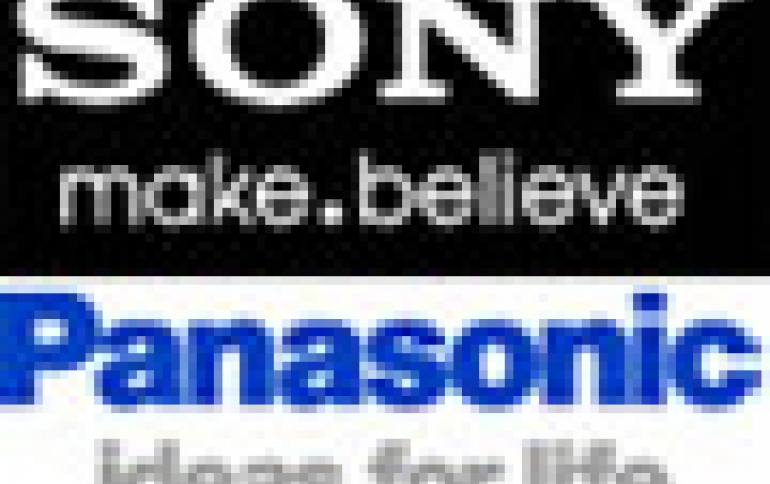 Sony and Panasonic ToJointly Develop OLED TV Panels
Sony and Panasonic today confimed their agreement to jointly develop OLED (organic light-emitting diode) panels and modules for TVs and large-sized displays. Sony and Panasonic plan to jointly develop next-generation OLED panels and modules by each utilizing their core and printing technologies. They plan to jointly develop printing method-based next-generation OLED technology, which will be suitable for low-cost mass production of large, high resolution OLED panels and modules. Sony and Panasonic aim to establish mass-production technology during 2013, by integrating their technologies to improve the overall efficiency of development.

Sony launched the world's first OLED TV in 2007 with its 11-inch model. Sony also released a 25-inch professional OLED monitor in 2011, and continued to develop products and mass-produce OLED displays utilizing deposition technologies. However, the company halted production of the $2,000 screens three years later amid the post-Lehman global downturn.Further, Sony has promoted the research and development of next-generation OLED technologies such as hybrid OLED element devices and processing (manufacturing) technologies that combine deposition and printing methods, thin film transistor (TFT) drivers such as oxide TFTs, and flexible organic TFTs, and has presented its development results at academic conferences. Despite these development, Sony has failed to effectively compete with South Korean rivals LG and Samsung in the commercialization of large OLED TV. Both Samsung and LG Electronics have displayed 55-inch OLED prototypes, with the sets expected to go on sale this year at a rumored price tag of as much as $10,000, or about four times the cost of an equivalent LCD model.

Panasonic has been also developing technology related to large-sized screen, high-resolution OLED panels and utilizes the "all printing method", among other printing methods which have the advantage of being competitive for producing large-sized screens at a lower cost. Panasonic owns the production and equipment technologies which enable the production of OLED panels through this method. Panasonic is also pursuing the future possibility of OLED panels, and is carrying out research and development of advancements in flexible OLED panels and aiming to develop large-sized sheet-type displays.

In parallel with the joint development of the next-generation technologies of the OLED panels and modules, Sony and Panasonic plan to continue to study collaboration in the mass production of OLED panels and modules. Also, each company plans to utilize its own strengths to develop and commercialize its own competitive next-generation OLED televisions and large-sized displays.