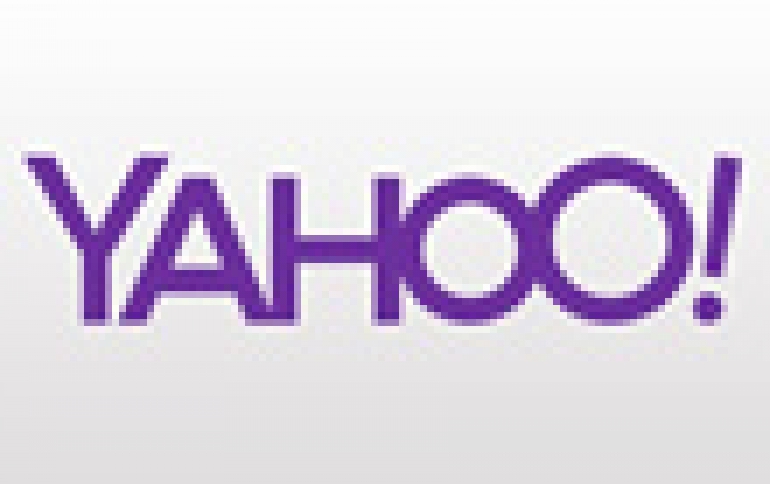 Yahoo Reports High Revenue and Profit
Yahoo reported a robust third-quarter financial performance on Tuesday, breaking a long pattern of revenue declines and posting profits. Marissa Mayer, Yahoo's chief executive, said mobile revenue exceeded $200 million in the quarter and she expects it to top $1.2 billion for the full year.
"We had a good, solid third quarter. We delivered $1.094 billion in revenue ex-TAC and $1.148 billion in GAAP revenue. This represents 1% growth in revenue ex-TAC and 1% growth in GAAP revenue. We achieved this revenue growth through strong growth in our new areas of investment - mobile, social, native and video - despite industry headwinds in some of our large, legacy businesses," said Marissa Mayer, CEO of Yahoo. "I am also pleased to report today that our revenue in mobile is now material. In Q3, we saw mobile revenues in excess of $200 million on a GAAP basis. Further, we estimate that our gross revenues in mobile will exceed $1.2 billion in revenue this year. We have invested deeply in mobile and we are seeing those investments pay off. Not only are our mobile products attracting praise and engagement from users and industry awards, they are generating meaningful revenue for Yahoo."
Yahoo posted revenue of $1.15 billion for the quarter, an increase of 1 percent from the period a year earlier.
Net income was $6.78 billion, or $6.70 a share, ballooned by an after-tax profit of $6.3 billion from Yahoo's sale of a stake in the Alibaba Group as part of the Chinese company's initial public offering in September.
Although Yahoo's pages still draw tremendous traffic, it is losing ground to Google and Facebook in advertising. The company said that it's display advertising revenue, which accounts for roughly 40 percent of Yahoo's total revenue, declined 5 percent in the third quarter. Revenue from Yahoo's search business rose 4 percent year-on-year to $452 million.
For the first time Yahoo disclosed its mobile revenue, which it said was more than $200 million in the third quarter. Yahoo said it expects that gross mobile revenues for the full year will exceed $1.2 billion.