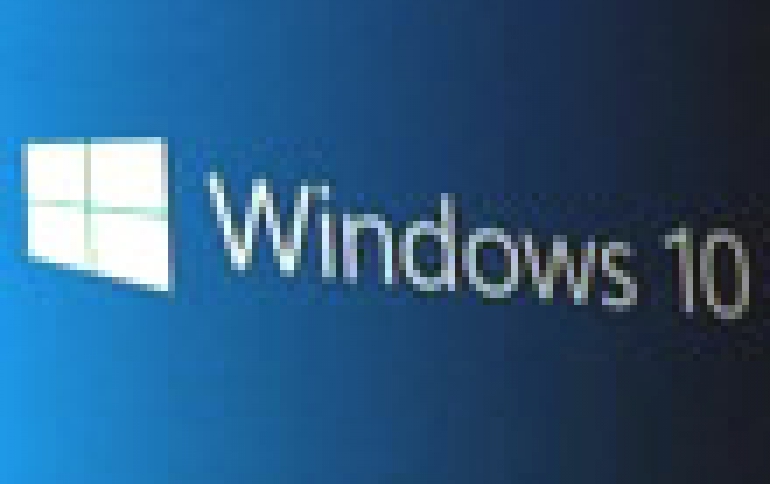 Microsoft Is Rolling Out First New Windows 10 Preview Build
Microsof is releasing a new build of its Windows 10 Preview program just three weeks after the nitiall release of the new OS. Build 9860 is the first update build to Windows 10 Technical Preview, and more are expected to follow as part of the Windows Insider Program, in order to offer changes and improvements, as well as bug fixes.
The latest build will come to you automatically via the magic of Windows Update.
The download will range between 2GB and 2.74GB depending on CPU architecture and language.

Microsoft says it has made nearly 7,000 improvements and fixes to the product between 9841 and 9860. Many of those fixes were based on problem reports that users submitted in the Community forum or through the Windows Feedback app.
With this build, Microsoft is bringing "Action Center" from Windows Phone over to the PC as the place where you can see and follow up on all actionable items. This build is focused only on enabling basic notifications – quick actions and cleaner UI will come later. You'll see notifications from the system and apps – from new emails and invites to IMs, Facebook posts and more – all in one place.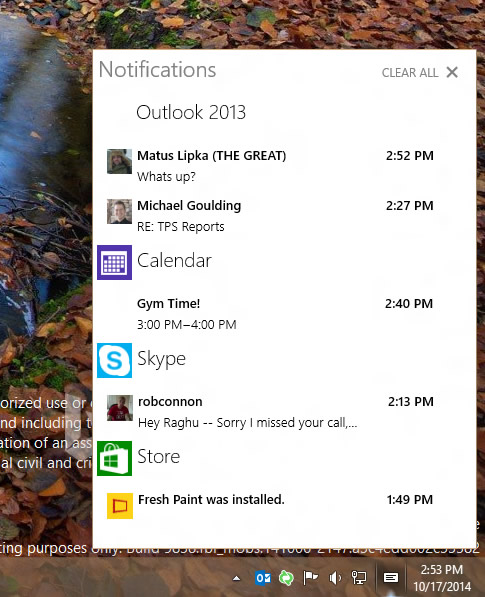 In addition, the new build brings easy movement of apps from one monitor to another. When you're working on multiple monitors, use WIN+SHIFT+<arrow> to move the active app to another monitor.
In order to make it easier fo ryou to know when you are switching deskto, Microsoft has added an animation to make it clear that you are switching.
Microsoft is also adding an option to the Windows 10 Technical Preview to allow users to switch how often they receive new builds. You can now pick between slow and fast settings to get updates quickly with potential bugs, or slowly with a little more stability.