2017 LG OLED TVS to Offer Dolby ThureHD Lossless Sound
This year's OLED TVs from LG Electronics, the first to implement Dolby Atmos sound, will further enhance the audio experience for viewers with Dolby TrueHD lossless sound technology.
The lossless, uncompressed, technology will be delivered to 2017 LG OLED TV owners this month via an over-the-air firmware upgrade, giving owners Dolby TrueHD sound that has already been adopted by 4K UHD Blu-ray content providers in the latest movie titles. All LG's 2017 OLED TVs come with Dolby AC-4 decoding, which means that compatible LG TVs will be able to handle object-based next generation audio for three-dimensional audio.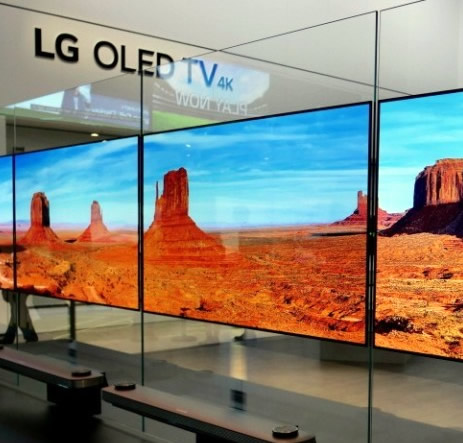 The latest update also includes Codec MAT (Metadata-enhanced Audio Transmission) support to enable Dolby TrueHD audio bit streaming on compatible 2017 LG OLED TVs when playing console games.