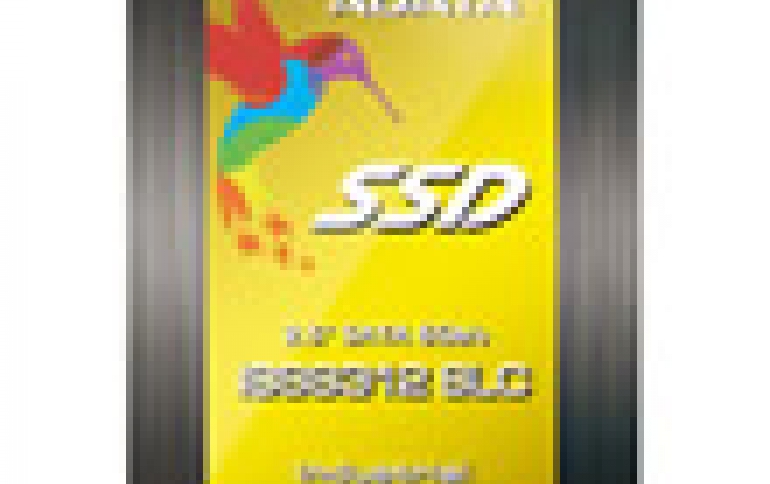 ADATA Launches New SSD for Industrial and Enterprise Upgrades
ADATA has launched the industrial grade ISSS312 2.5" SATA III (6 Gb/s) Solid State Drive. It features low power consumption, industrial grade S.M.A.R.T. and power loss protection (PLP). It also provides MLC, A+ SLC, SLC grades and wide temperature to meet the upgrade requirements of industrial equipment and enterprise devices.
The ADATA ISSS312 2.5" SATA 6 Gb/s SSD provides solutions of MLC, A+ SLC, and SLC grades with the sequential read/write speed up to 530/500 MB/s and MTBF of up to 2 million hours. In addition, the low power consumption of 2W can save power and extend the lifespan of devices. The industrial grade extends temperature range of -40°C to +85°C, which is suitable for high-end instruments and equipment in harsh environments.
To fulfill different demands of performance and cost for various industrial applications, ADATA has developed the A+ SLC solution to improve the SSD's performance, stability, and lifespan by more than three times compared to MLC, bringing it close to SLC grade yet cheaper by 80%.
The ISSS312 also supports error correcting code (ECC), write protection, quick erase, and wear leveling. Additionally, the ADATA SSD Toolbox software can help users to check the SSD information and do system settings quickly.
ADATA ISSS312 SSD is available in capacities of 8 GB to 256 GB.