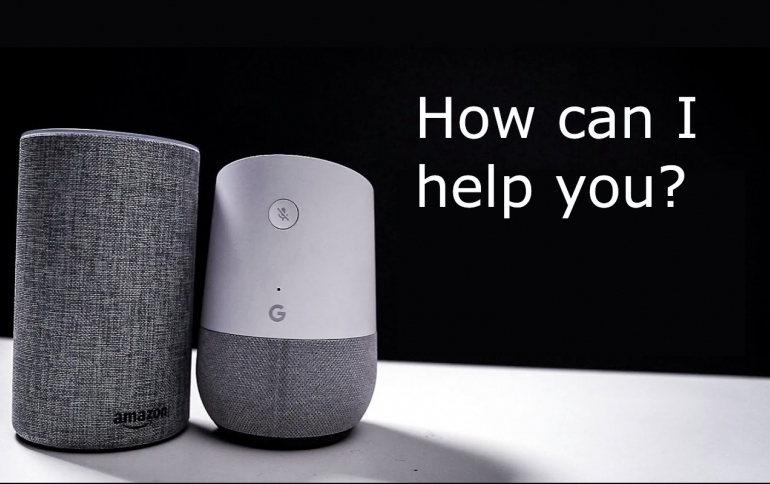 Amazon Alexa and Google Assistant Seek for Continuous Stream of Information About Your Moves at Home
It is widely known that Amazon and Google have collected data every time someone used a smart speaker to turn on a light. But now the companie smove a step further and are asking smart-home gadget makers to send a continuous stream of information.
Taking advantage of the huge popularity of their voice assistants and the implementaion of them into many third-party products -- internet-enabled televisions, kitchen appliances, smart speakers and more -- Amazon.com and Google are expanding the amount of data they gather about customers who use their voice software to control other gadgets.
Bloomberg reports that both Amazon and Google want to know every time the light is turned on or off, regardless of whether you asked Alexa to toggle the switch. Televisions must report the channel they're set to. Smart locks must keep the company apprised whether or not the front door bolt is engaged.
When smart speakers first hit the market, using them to command another device worked like this. After receiving the command "Alexa, turn on the light," the software would ask the light bulb maker's servers for the current status of the bulb. After a reply came back confirming the switch was off, Alexa would instruct the light to turn on.
Now, in a push that accelerated last year, Amazon and Google are recommending—and, in some cases, requiring—that smart home makers tweak their code to reverse that relationship. Instead, the light bulb must report in to the hub with its status at all times.
You may consider that the value of such information is mundane compared with smartphone geolocation software that follows you around or the personal data Facebook gathers based on your activity. But even gadgets as simple as light bulbs could enable tech companies to fill in blanks about their customers and use the data for marketing purposes. These patterns are unveiling your behavior within your house.
Amazon and Google say they collect the data to make it easier for people to manage their home electronics. Automatic status updates reduce the time it takes to process voice commands and lets smart-home hubs present up-to-date information on a screen or smartphone app.
Amazon says the company doesn't sell user data and doesn't use information it gets from status reports for advertising. Status reports, are designed to enable useful features for customers, the company says.
Both Amazon and Google let users delete accumulated smart-home data, but neither offers an option to stop collecting it from specific devices in the first place. Currently, the only way customers can disable data sharing for a specific device is to unplug it from the system.