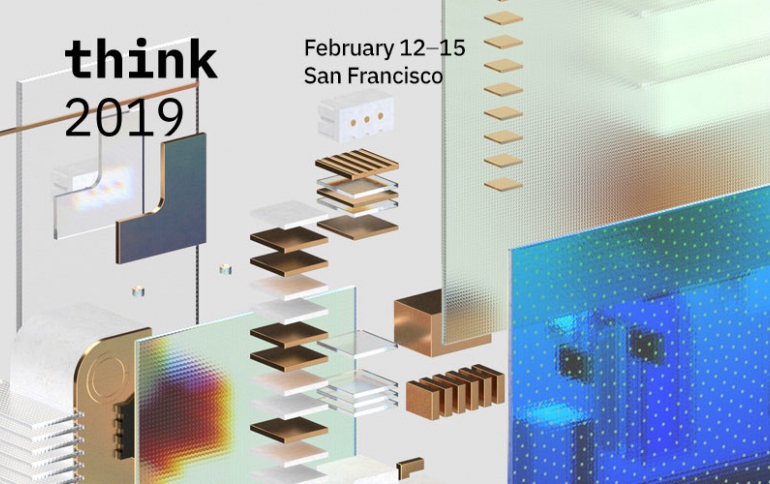 IBM Watson Now Available Anywhere
IBM has made Watson portable across any cloud and empowered businesses to prevent vendor lock-in and start deploying AI wherever their data resides.
"Businesses have largely been limited to experimenting with AI in siloes due to the limitations caused by cloud provider lock-in of their data," said Rob Thomas, General Manager, IBM Data and AI. "With most large organizations storing data across hybrid cloud environments, they need the freedom and choice to apply AI to their data wherever it is stored. By breaking open that siloed infrastructure we can help businesses accelerate their transformation through AI."
Watson, IBM's AI, is designed to help organizations put AI to work to improve the performance of business. The service offers a clear set of applications, development tools, machine learning models, and management services, to help organizationsmine their data, predict outcomes, and automate time- and resource-sensitive processes.
With these tools in place, organizations can run IBM Watson services, including Watson Assistant and Watson OpenScale, on any cloud. Through their integration with IBM Cloud Private for Data (ICP for Data), Watson and Watson OpenScale can now be run any environment – on premises, or on any private, public or hybrid-multicloud – enabling businesses to apply AI to data wherever it is hosted. Businesses will be able to infuse AI into their apps, regardless of where they reside.
New AI digital automation software is designed to enable IBM's clients to discover patterns in their business processes and then create AI-embedded programs to automate certain workflows.
A series of new Watson microservices built for ICP for Data are based on open source technologies and scalable across cloud environments. Based on the open-source Kubernetes technology, these new Watson microservices can be run on IBM Cloud, and other public, hybrid or multi-cloud environments.
The microservices are based on the following software solutions:
Watson OpenScale: IBM's open AI platform for managing multiple instances of AI, no matter where they were developed – including the ability to explain how AI decisions are being made in real time.
Watson Assistant: IBM's AI tool for building conversational interfaces into applications and devices. Watson Assistant intelligently determines when to search for a result, when to ask the user for clarification, and when to offload the user to a human for personal assistance. In addition, the Watson Assistant Discovery Extension enables organizations to unlock hidden insights in unstructured data and documents.
The new Watson services join Watson Studio and Watson Machine Learning, among other services, which are currently available on ICP for Data. Later this year, IBM will bring additional Watson services to ICP for Data, including Watson Knowledge Studio and Watson Natural Language Understanding.
IBM's announcement builds on the company's moves to position its services as compatible with nearly any form of computer infrastructure a customer wants to operate. Other efforts include a pending acquisition of open-source software company Red Hat for $34 billion.
IBM today also today announced that IBM Watson Machine Learning is being extended with a new Accelerator (Watson Machine Learning Accelerator) that enables high performance GPU clustering on Power Systems and X86 systems. Combined with IBM POWER9's GPU memory bandwidth, the solution can offer up to 10x faster machine learning training than competitive solutions, according to IBM.
In addition to the release of these solutions, IBM announced a forthcoming software capability, called IBM Business Automation Intelligence with Watson. With this new software, businesses will be able to apply AI directly to applications, helping to strengthen their workforce, from clerical to knowledge workers, to intelligently automate work from the mundane to the complex. In addition, the software will measure the level of impact and effectiveness of AI on business outcomes.
IBM Business Automation Intelligence with Watson is anticipated to be available later this year.
IBM in recent years has sought to bolster its faster-growing cloud and analytics businesses while moving away from slumping hardware products and traditional software offerings.