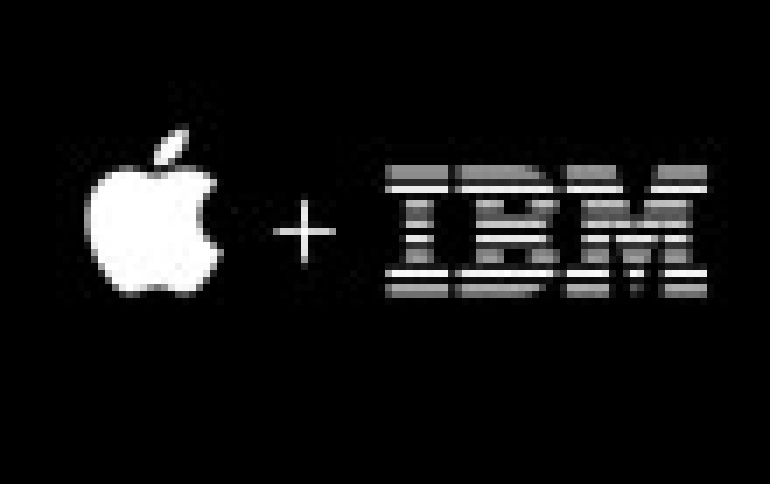 Apple and IBM Partner On Enterprise Mobility
Apple and IBM today announced a partnership that teams the strengths of each company to transform enterprise mobility through a new class of business apps, bringing IBM's big data and analytics capabilities to iPhone and iPad. The two former rivals will offer more than 100 industry-specific enterprise solutions including native apps, developed exclusively from the ground up, for iPhone and iPad. They will also offer IBM cloud services optimized for iOS, including device management, security, analytics and mobile integration; a new AppleCare service and support offering tailored to the needs of the enterprise; and a new packaged offerings from IBM for device activation, supply and management.
The companies will collaborate to build IBM MobileFirst for iOS Solutions - a new class of business apps targeting specific industry issues or opportunities in retail, healthcare, banking, travel and transportation, telecommunications and insurance, among others, that will become available starting this fall and into 2015.
The IBM MobileFirst Platform for iOS will deliver the services required for an end-to-end enterprise capability, from analytics, workflow and cloud storage, to fleet-scale device management, security and integration. Mobile management includes a private app catalog, data and transaction security services, and productivity suite for all IBM MobileFirst for iOS solutions. In addition to on-premise software solutions, all these services will be available on Bluemix—IBM's development platform on the IBM Cloud Marketplace.
AppleCare for Enterprise will provide IT departments and end users with 24/7 assistance from Apple's customer support group, with on-site service delivered by IBM.
IBM is introducing IBM MobileFirst Supply and Management for device supply, activation and management services for iPhone and iPad, with leasing options.
Apple CEO Tim Cook said his company is turning to help from IBM because it doesn't understand the needs of corporate customers as well as it does consumers. IBM CEO Ginni Rometty said the alliance will help her company by widening the audience for its technological tools, providing bigger returns on the roughly $24 billion that IBM has invested in data analytics.