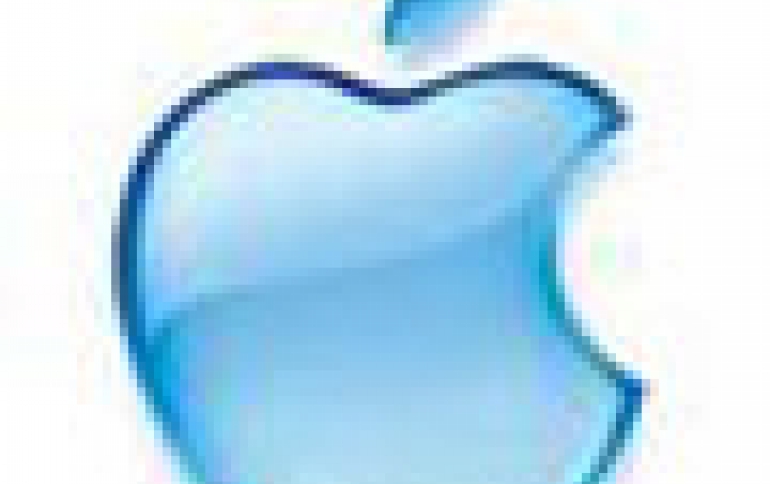 Apple Cuts DRM and Prices on iTunes, Introduces 17-inch MacBook
Apple is cutting the price of At the Macworld trade show Tuesday, Apple's top marketing executive, Philip Schiller, said iTunes songs would come in three pricing tiers: 69 cents, 99 cents and $1.29, depending on the recording company they come from.

Beginning today, all four music labels?Universal Music Group, Sony BMG, Warner Music Group and EMI, along with thousands of independent labels, are now offering their music in iTunes Plus, Apple?s DRM-free format with higher-quality 256 kbps AAC encoding.

He also said Apple worked with all the major record labels to get songs free of "digital rights management" technology that limits people's ability to copy songs or move them to different devices.

iTunes customers can also choose to download their favorite songs directly onto their iPhone 3G over their 3G network just as they do with Wi-Fi today, for the same price as downloading to their computer.

New Mackbooks

Apple also today unveiled the new 17-inch MacBook Pro featuring an aluminum unibody enclosure, and a new built-in battery that delivers up to eight hours of use and up to 1,000 recharges for more than three times the lifespan of conventional notebook batteries. The new 17-inch MacBook Pro has a high resolution LED-backlit display and the same large glass Multi-Touch trackpad introduced with the new MacBook family in October. In addition, the new 17-inch MacBook Pro includes NVIDIA graphics and the latest generation Intel Core 2 Duo mobile processors.

Measuring just 0.98-inches thin and weighing 6.6 pounds, the 17-inch MacBook Pro is the world?s thinnest and lightest 17-inch notebook. The 17-inch MacBook Pro is the most powerful Mac notebook yet with the latest Intel Core 2 Duo processors available up to 2.93 GHz, up to 8GB DDR3 main memory and a graphics architecture that allows users to switch between the NVIDIA GeForce 9400M integrated graphics processor for better battery life and the powerful NVIDIA GeForce 9600M GT discrete graphics processor for higher performance. The new 17-inch MacBook Pro includes a 320GB 5400 rpm hard drive standard with a 320GB 7200 rpm hard drive and 128GB and 256GB solid state drives as options. As with the rest of the new MacBook family, the 17-inch MacBook Pro includes a Mini DisplayPort to connect with the new Apple LED Cinema Display featuring a 24-inch LED-backlit widescreen display with a built-in iSight video camera, mic and speakers.

The new 17-inch MacBook Pro will be shipping at the end of January and will be available through the Apple Store (www.apple.com), Apple?s retail stores and Apple Authorized Resellers for a suggested retail price of $2,799 (US).

Movie, pix software upgrades

Apple also rolled out upgrades to its home movie and photo software on Tuesday atthe Macworld trade show. The company introduced iLife? ?09, which features major upgrades to iPhoto, iMovie and GarageBand, and includes iDVD and an updated version of iWeb. iPhoto ?09 builds on the ability to automatically organize photos into Events by adding Faces and Places as new ways to easily organize and manage your photos. iMovie ?09 expands on the fast movie creation introduced in iMovie ?08 by adding the depth users want through easy-to-use new features such as the new Precision Editor, video stabilization, advanced drag and drop, and animated travel maps. GarageBand ?09 introduces a whole new way to help you learn to play piano and guitar with 18 basic lessons and optional lessons from top artists such as Sara Bareilles, John Fogerty, Norah Jones and Sting. iLife ?09 is included with every new Mac purchase and available as a $79 upgrade for existing users.

After this year's gathering, Apple is withdrawing from Macworld, an event owned by IDG World Expo that in years past had been populated by Apple faithful but will now continue on without the tech giant.