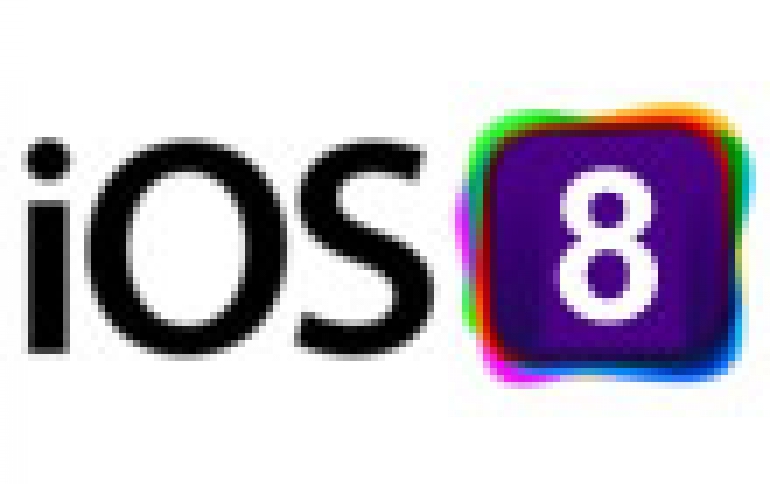 Apple iOS 8 Coming On Wednesday
The new-generation Apple software for powering its mobile devices is set for release on Wednesday, two days ahead of the official release of the iPhone 6 and iPhone 6 Plus. Unveiled at Apple's annual developers conference in San Francisco in June, iOS 8 will be available free for download to many iPhone and iPad models and will be pre-installed on the iPhone 6 and iPhone 6 Plus, which hit the market on Friday.

The new operating software will help owners of Apple mobile gadgets and Macs seamlessly connect their devices. "Continuity" which lets tasks started on one Apple gadget be automatically handed off to another one nearby. Messages or calls can also be handed off between devices.

It also comes with Apple's HealthKit software integrated, hoping to convince users trust the platfom and manage their personal healthcare. Appel says that HealthKit securely stores data collected by devices such as fitness bands that track activity and sleep.

Apple also synched iOS 8 to HomeKit software that could let iPhones or iPads be used as a centralized control for IoT devices such as door locks and lights. Homekit also supports voice commands through virtual assistant Siri.

Apple has also announced that it is adding a smartwatch to its growing array of devices that will work together. The Apple Watch will not be released until early next year.

In the meantime reviewers around the web praised the new iPhones, mainly for their larger, Retina HD displays, their very fast A8 processor and leading connectivity.

Apple on Monday said it had received more than four million pre-orders were received in the 24 hours after the new devices went on sale last Friday. As a result, some customers will have to wait for the larger-screen versions of the smartphones.