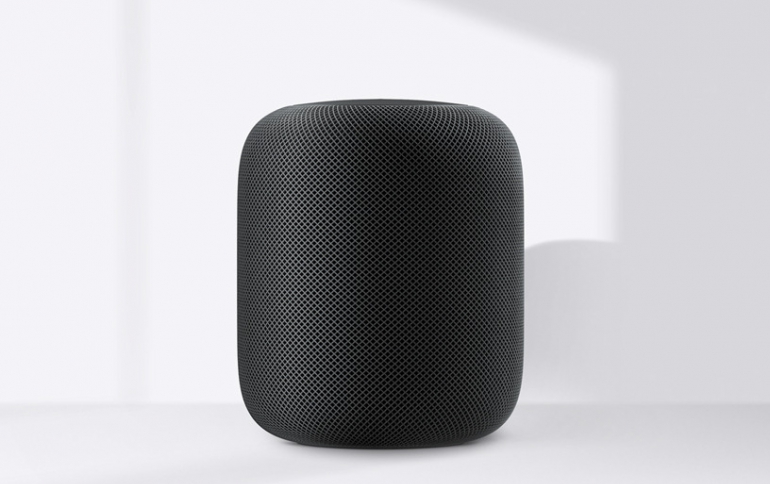 Apple's HomePod Available in China Starting From January 18
HomePod, the wireless speaker from Apple, will be available in mainland China and Hong Kong markets starting Friday, January 18.
HomePod provides stereo sound and works together with an Apple Music subscription to stream songs. It also supports AirPlay 2, creating an easy way for people to stream audio content from popular apps and services directly from an iOS device to HomePod.
It is featuring an Apple-designed woofer, a custom array of seven beamforming tweeters, and an array of six microphones for voice control (Siri). Apple Music learns personal preferences based on the songs a user listens to and likes and these music tastes are shared across devices.
Since launching in 2015, Apple Music has featured the debut releases of popular new artists coming from all over Asia, with music spanning a wide variety of genres and languages. New artists from mainland China include Corsak, Chace, Lucie Cheung, Gong, Dean Ting and Lu Xianghui. Popular playlists include The A-List International Pop, Today's Hits, Best of the Week, The A-List Mandopop and Mandopop Replay, containing recent Mandopop hits from the past five years.
The speaker in China won't come cheap, though. It will cost RMB 2,799, or about $414 (in the US, it costs $349).