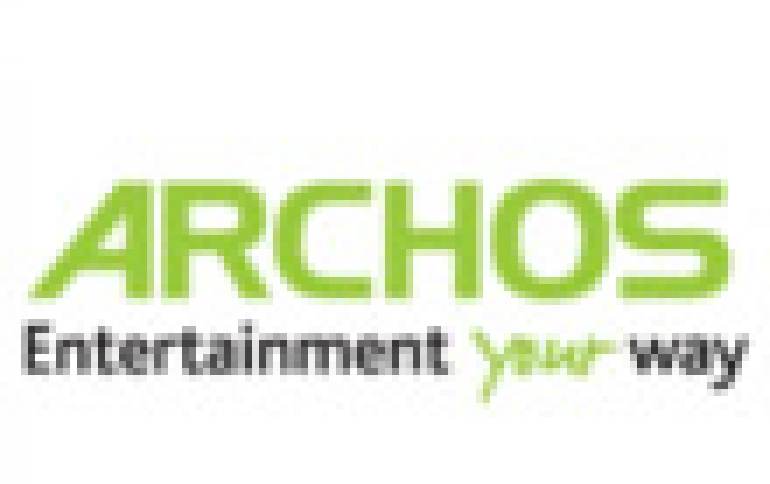 ARCHOS Releases Affordable Drone Quadricopter For Newbies
ARCHOS unveiled today at IFA 2016 the ARCHOS Drone, a ready-to-fly little machine than has an altitude of up to 50 meters at a speed that can reach 7.7 m/s during at least 7 minutes, for HD footage that isn't possible any other way. Available in October 2016, the drone features a dedicated Controller or the Remote App, available on the Google Play Store and Apple iTunes Store, and will cost just £79.99 (UK).
The ARCHOS Drone is light (135 g), with its eight propellers (four spares), two landing gears, and four protection guards. It offers maneuverability and its propellers are even replaceable in case of damages, which is particularly suitable to newbies.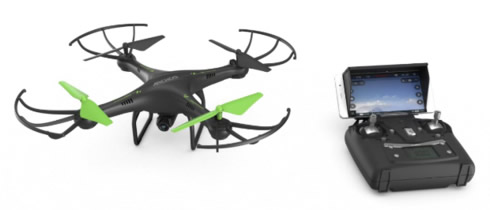 With its 6 axis gyroscope and its accelerometer, it features all functions for a nice flight, inside or outside: take off, landing, altitude hold, 360° flip, speed selection and headless mode.
It has a number of automated flying procedures as well as an emergency button in case something goes wrong, making the device less intimidating. In addition, its bunch of LED lights allows night sessions.
The ARCHOS Drone achieves burst speeds of 7.7 m/s horizontally and 1.6 m/s vertically. It reaches its maximum speed in a few seconds and raises an altitude of up to 50 meters very fast.
Its built-in camera is a real attraction. It takes all kinds of aerial videos, coming in an HD resolution of 1280x720 pixels that can be stored in its 4 GB's Micro SD card (included) and, even better, broadcasts in real time on a smartphone.
It flies during a session from 7 to 9 minutes, making it the ideal companion for beginners.
Technical Specifications
Storage: 4 GB (via Micro SD card included) / Smartphone recording
Max horizontal speed: 7.7m/s; 25.2 km/h
Max upward speed: 1.6 m/s; 3.6 km/h
Max altitude: 50 meters
Unique features: 360° flip, Altitude hold, Emergency stop, Low battery alar
Size & Weight:

Drone - 36 x 36 x 11 cm; 135g
Controller - 15 x 23 x 5.8 cm; 300g (with battery: 4x 1.5AA)