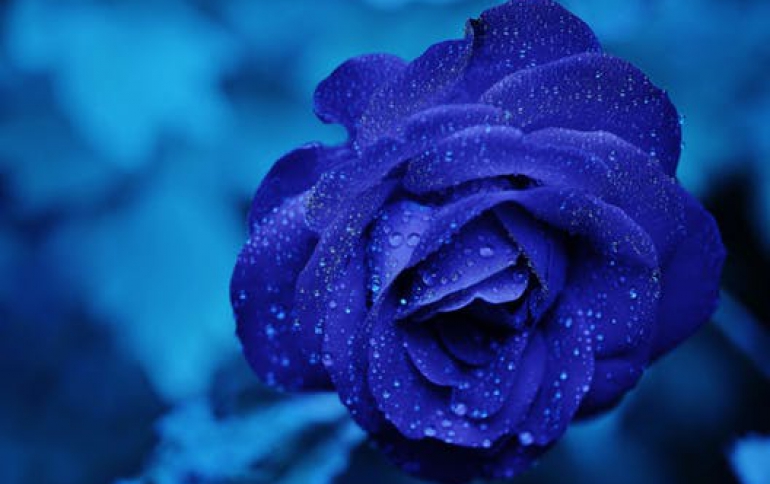 ATI's FireGL'TM' V5000 Redefines Mid-Range Graphics for the Professional Workstation Market
ATI Technologies Inc. (TSX:ATY) (NASDAQ:ATYT) today introduced and began shipping the FireGL(TM) V5000 workstation graphics accelerator. With an MSRP of $699 USD and features previously available only to users with high-end graphics accelerators, the FireGL V5000 brings this high-end functionality to a wider range of design professionals.

Doubling the performance of the previous generation product, the FireGL V5000 gives users advanced features such as dual DVI connectors for multi-display applications, dual link support for 9 megapixel displays, stereo 3D capabilities with quad-buffered support, eight pixel pipelines, six geometry engines, increased sub-pixel precision and 128MB of GDDR3 memory. Also featuring a low power consumption design, the FireGL V5000 cards are certified with all the leading 3D applications, such as Discreet 3dsmax(R), Autodesk(R) VIZ 2005, Catia(R), Maya(R), Softimage(R) XSI(R) and SolidWorks(R).

"Fast and accurate visualization of 3D models is critical to automotive and product designers," said Paul Dyck, Design Product Marketing Manager, Alias. "StudioTools' advanced visualization capabilities powered by the new FireGL V5000 will provide new levels of realism in real time visualization, accelerating the design and review process."

"Product designers using SolidWorks software, are looking to create a visually compelling product and bring it to market as quickly and efficiently as possible," said Brian Houle, Manager of SolidWorks Solution Partner Program. "With the FireGL V5000, ATI enables SolidWorks users to further streamline the development process while creating fully shaded and rendered models at a high level of precision."

"ATI's FireGL V5000 is a cost-effective yet very powerful graphics accelerator, particularly suited to the increasingly large and complex 3D data sets created by Discreet 3ds max and Autodesk VIZ animation and design visualization artists today," said Dan Prochazka, Animation Product Marketing Manager, Discreet. "When combined with the advanced creative tools of Discreet and Autodesk software solutions, the FireGL V5000 will allow 3D artists to develop high-quality, detailed, product models, environments and characters with greater interactivity resulting in significant productivity gains."

"Game developers are constantly striving to meet the demand for increased realism and sophisticated 3D content. SOFTIMAGE XSI software, with its innovative character creation tools, unique real-time shaders and the industry's fastest Subdivision Surfaces takes advantage of the advanced capabilities of the FireGL V5000. Together, Softimage and ATI are working to enable content creation professionals to push the boundaries of what is possible with these tools," said Gareth Morgan, Senior Product Manager, Softimage Co., a subsidiary of Avid Technology, Inc.

"The FireGL 3D workstation graphics accelerators have made a noted market share gain in the last few quarters," said Lloyd Cohen, Research Director, Technical Computing, IDC. "ATI looks to build on their success in the entry-level workstation space and leverage this into the mid-range with the introduction of this new product."

"The FireGL V5000 was designed to feature the price benefits of our entry-level workstation graphics accelerators with the feature set of a higher priced solution," said Dave Rolston, Vice President and General Manager, Workstation and Embedded Products, ATI. "Customers are responding positively to the renewed innovation of the FireGL family of graphics accelerators and we expect the FireGL V5000 to be a strong addition to our product line-up."

The FireGL V5000 is shipping today and is available through Workstation OEMs, Workstation System Integrators and Value Added Resellers. The FireGL V5000 rounds out the FireGL Visualization series, which includes the FireGL(TM) V3100, FireGL(TM) V3200, FireGL(TM) V5100 and FireGL(TM) V7100, which have been selected by over a dozen industry leading OEMs and Workstation System Integrators for their new PCI Express based systems. The existing AGP products in the FireGL family include the high-end FireGL(TM) X3-256, the mid-range FireGL(TM) X2-256t, the entry-level FireGL(TM) T2-128 and the MOBILITY FireGL(TM) T2 processor for mobile workstations.

ATI's FireGL products are supported by a unified driver and certified by professional 3D ISV partners making system administration and upgrades cost effective and simple. Those partners who have selected the FireGL V5000 include: Alienware, ABS, Boxx, Colfax, Elsa, Matek, Maxdata, Monarch, Research Machines, Sys Tech, Xi Computer and Xworks Interactive. All FireGL products come with a three year warranty and unlimited direct access to a dedicated workstation technical support team.

The FireGL V5000 will be publicly demonstrated for the first time at ATI's booth at Solidworks World, January 31-February 2.

For more information about ATI's FireGL workstation graphics products, please visit www.ati.com/FireGL.