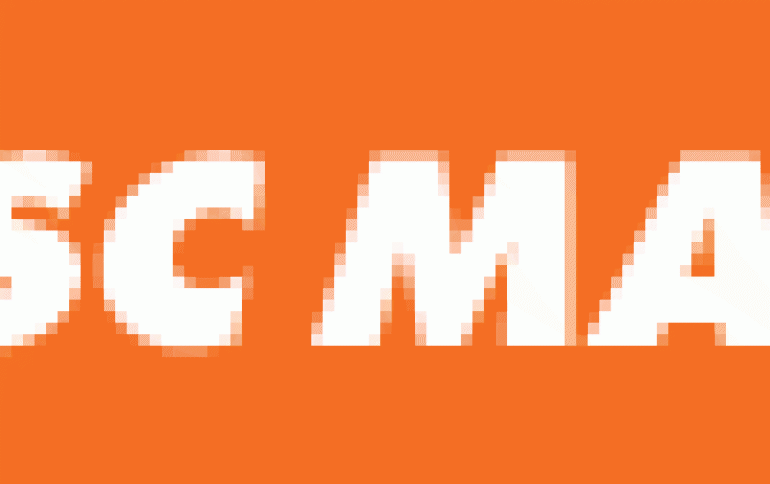 Disc Makers Unveils High-Throughput Automated Inkjet Printer
New Elite MaxPrint gives studios, schools, churches, and businesses the optimal on-disc printing device to complement high volume DVD/CD duplication Disc Makers, a leading manufacturer of CD and DVD duplicators, sets a new standard of efficiency and functionality by introducing the Elite MaxPrint color inkjet printer to its robust line of duplication and printing hardware. The Elite MaxPrint is a fully automated on-disc inkjet printer that combines rugged robotics with high throughput efficiency. The Elite MaxPrint prints over 25 discs per hour at a crisp resolution of 4880 dpi.

"The Elite MaxPrint is ideal for any high-volume customer or business that do their own DVD or CD duplication" says Tony van Veen, Disc Makers Executive Vice President, Sales & Marketing. "Plus, it's extremely easy to use. The automated robotics and easy-to-use label design software makes operation a breeze."

The new automated Elite MaxPrint is priced at $1,990. In high-production environments such as music studios, video production houses, marketing agencies, educational institutions, churches, and other businesses, the machine provides an affordable and efficient solution for a complete inkjet printing operation. For even higher throughput, the Elite MaxPrint can be upgraded to include a PowerPrint monochromatic thermal printer, which dries instantly and prints 100 discs an hour. This option is available for only $2,000 more.

The new Elite Max Print features...

* Large Disc Capacity - the input bin holds up to 280 discs

* Easy-to-use label design software

* Two-year warranty on robotics, one-year on printer.

* Easily connects to your PC (must be running Windows XP).

* Perfect fit guarantee - only from Disc Makers. If you discover within thirty days that this product does not work for your needs, Disc Makers will give you full credit towards one that does.

To learn more about Disc Makers' complete line of hardware, visit www.discmakers.com. To request a new Elite MaxPrint for review, please contact PR Specialist Matt Shumate at (305) 576-1171 x15 or mattshumate@maxborgesagency.com.