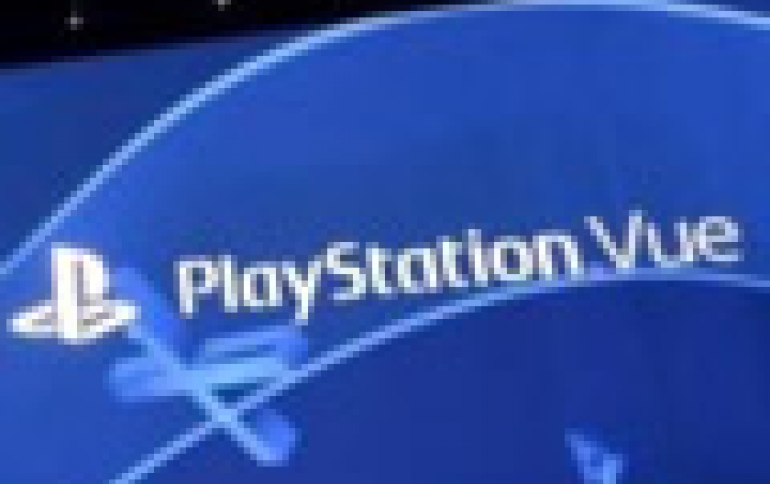 Disney And ESPN Media Networks Lineup Coming To Sony's Playstation VUE
Disney and ESPN Media Networks and Sony Network Entertainment International LLC (SNEI) have announced an agreement to bring the company's media networks to PlayStation Vue, the cloud-based live TV service. Disney will offer ESPN, ABC-owned local stations, Disney Channel, ABC Family, and more networks on PlayStation Vue with the service's features, including the ability to play multiple streams from one account. In addition, local ABC affiliate stations will also have the opportunity to opt-in to the PlayStation Vue service with their live linear programming.
Users will be able to watch content from Disney and ESPN Media Networks on a pay TV service over the Internet, using the following features offered by PlayStation Vue:
On Demand Offering - PlayStation Vue will have a library of video on-demand content from Disney and ESPN Media Networks, including the ability to "catch up" on content within the past three days without the need to record or tag their favorite show. ABC primetime programming also will be offered on-demand in all cities where PlayStation Vue multi-channel packages are available.
PlayStation Vue makes it easy to watch more and search less with an interface that blends live and on-demand content, offers search and discovery tools, and enables viewers to rewind, pause, or fast forward content.
Simultaneous Streaming - With a single PlayStation Vue subscription, users can simultaneously stream content across multiple devices both in and out of the home.

The companies did not provide details on when the programming, including shows such as "Sportscenter" and "Pretty Little Liars", will be made available to Vue subscribers.
Sony already has streaming deals for channels such as Viacom's MTV and VH1 as well as channels owned by CBS Corp and AMC Networks Inc and Twenty-First Century Fox Inc's Fox channels, including FX.
Time Warner said on Wednesday that ratings were falling for its key entertainment networks in the United States. The company said it was evaluating whether to retain rights on its content for a longer period before licensing it to third-party streaming services. Programming from Time Warner's TNT, TCM and Cartoon Network channels is already available on the PlayStation Vue service.
PlayStation Vue provides live and on-demand TV content and cloud DVR. It is currently available for users on PlayStation 4 and PlayStation 3 , as well as iPad and iPhone through the PlayStation Vue mobile app.