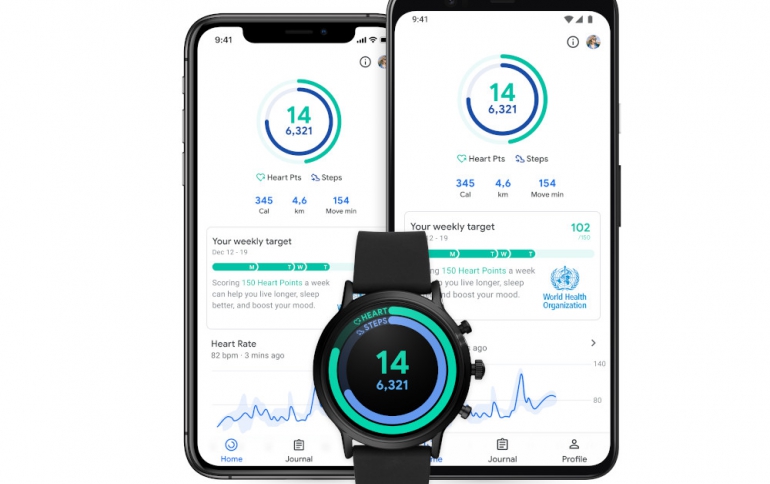 Google Fit Redesigned
Google is rolling out a refreshed user interface for its Google Fit apps for iOS, Android, and Wear OS that puts a bigger focus on step tracking.
Below are the Google Fit improvements coming your way:
Your Performance at a Glance
Whether you're in the middle of your at-home workout, yoga session or taking a quick jog around the block, the information you want to see should be viewable at a glance. The latest update brings bold text and bright visuals to the design.
Swipe for more
On Wear OS by Google devices, favorite features on Google Fit are now only a swipe away. Sharing the latest design, Google has added new Tiles that allow you to start a workout with a tap and see your progress towards your goal through the day or week at a glance. Most users will begin to see these updates today. However, any watch that was not compatible with Android Wear 2.0 previously will not receive the update.
Track your activity goals
Google Fit supports many activities that can be done at home to help you reach at least 150 Heart Points per week and meet AHA and WHO's recommendations. To make it easy to keep track throughout the week, Google has updated the Heart Points Tile on Wear OS devices along with adding a progress card to the Google Fit app home screen when you're close to hitting the goal. This way you'll know exactly how many Heart Points you earned in the week and when to get moving to hit 150. (Note: this is only available on Wear and iOS devices at this time).
Counting steps is a familiar activity goal and a great starting point for many of users when on the path to getting active. Many users track steps daily in Google Fit and in other apps, and it's an important goal for them. Now both Heart Points and step count will be paired together as goals at the center of our app. This change allows users to keep track of their general movement with steps, while also knowing when to increase their intensity to earn more Heart Points. Move minutes won't be going away though and you'll still be able to track the time you've been active in the app.
If you already use Google Fit on an Android phone or on a Wear OS by Google watch, you'll see these changes on your phone or watch beginning this week. If you're new to Google Fit, download the app here on your Android phone or iPhone.