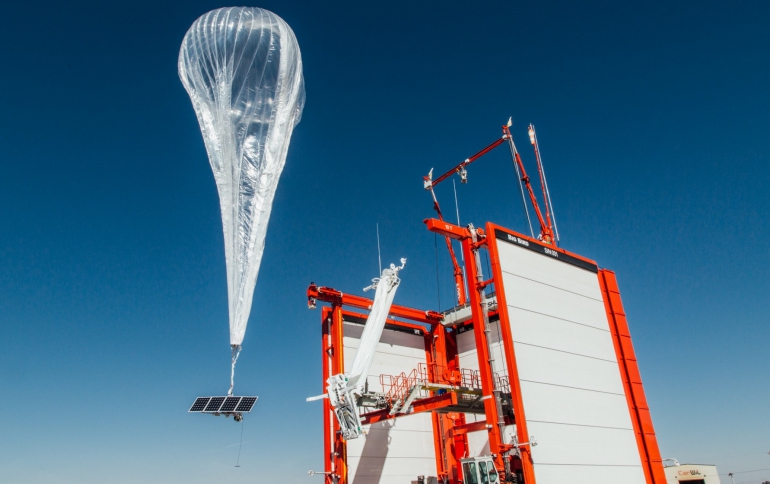 Google Introduces the Loon Advisory Board
As Google's Loon transitions to a commercial business and looks to partner with Mobile network operators (MNOs) worldwide, Google is adding some expertise to the company's ranks with a new Advisory Board.
Loon began as a simple idea to bring the internet to those who don't have it by using stratospheric internet balloons. Loon is as an infrastructure solution that will allow MNOs to expand their networks and attract new customers.
Now Google's Loon is adding a new advisory board that brings together members with decades of experience in the wireless industry.
Craig McCaw is an experienced telecommunications entrepreneur who served as Chairman and CEO of McCaw Cellular Communications, restructured Nextel Communications and co-founded Nextel Partners and other communication companies in the US and abroad. In 2003, Mr. McCaw co-founded and served as Chairman and CEO of Clearwire Corporation, a wireless broadband company. Currently, Mr. McCaw is Chairman and CEO of Eagle River Inc., a private investment firm focused on strategic investments in the communications industry.
Ian Small brings a combination of Silicon Valley entrepreneurial and executive MNO experience to Loon's advisory board. Mr. Small is currently CEO of Evernote, and is a member of the board of directors of Lumentum, a manufacturer of photonics and laser products used in the telecommunications, data center, mobile device and manufacturing sectors. Previously, Mr. Small was global Chief Data Officer and a member of the executive committee of Telefónica S.A.
Marni Walden has more than 20 years of experience in the wireless industry, working in senior leadership positions for a number of high profile companies. Most recently, Ms. Walden was a top executive at Verizon, serving as Executive Vice President and President of Global Media and New Business. Ms. Walden also led the corporate strategy team, which included acquisitions and investments through Verizon Ventures.